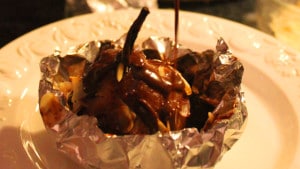 Pear in chocolate foil
Chocolate pear papillote recipe, chocolate pears a dessert for everyone. This kind of dessert is left for special occasions, the ideal is to cook them the day before to free up a little time. You just have to cool them if you don't want to serve them cold, I like them cold to create a shock with lukewarm chocolate. Pear in chocolate papillote, pears in recipes are always a pleasure in the kitchen and especially at the table.
Ingredients
Chocolate papillote pear recipe for: 4 people
4 pears
100 g dark chocolate
100 g of milk chocolate
20 cl of liquid cream
100 gr of sugar
1 lemon
Instructions
Wash the lemon and remove the zest, then squeeze the juice.
Wash the pears, sprinkle them with lemon juice.
Towards the sugar in a saucepan.
Add 20 cl of water to cover the pears. Put on low heat and mix to dissolve the sugar.
Turn up the heat to maximum, brought to a boil.
Let boil for 3 minutes. Add the lime juice. Dip the pear quarters in the syrup for 15
minutes. Preheat the oven th 8 (240 °).
Break the chocolate into pieces and melt it in the cream.
Cut out six squares of foil.
Spread them out on the worktop.
Place the pears in the center of each one.
Drizzle with cream chocolate.
Add the lime zest.
Close the squares of aluminum foil to form papillotes.
Bake and cook for 15 minutes.
Remove from the oven, let cool for 5 minutes without opening the papillotes and serve.
Preparation time: 30 minutes
Cooking time: 15 minutes
Number of people: 4
4 star rating: 1 review
Which wine to drink with: Pear in chocolate papillote
My favorite wine for this recipe Alsace Gewurztraminer Vendanges Tardives (Sweet white) (Grape varieties: Gewurztraminer
Temperature between 7 ° and 8 °
I thank Patrice and Violette for the photos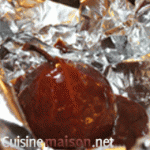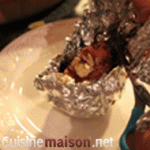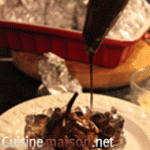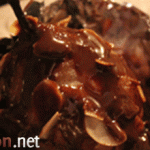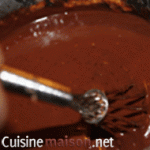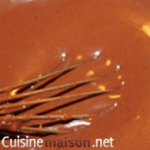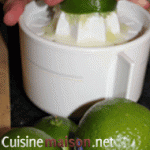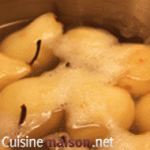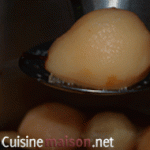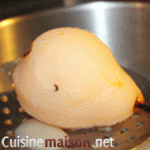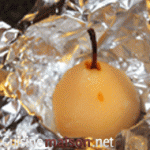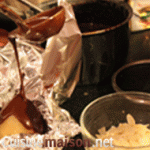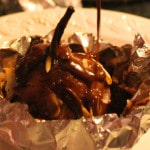 </p