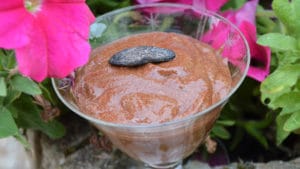 Tonka bean and chocolate mousse recipe
Chocolate with us is almost an institution, but we are on vacation at Lamotte Beuvron for the French Open Equestrian. Home cooking recipes are champions. Well let's be a little modest, anyway it's tomorrow for the qualifying for the final. So I don't want to hurt my daughter, but I'm so proud of her! To come back to our sheep, no to my tonka bean flavored mousse, I chose a 70% dark chocolate with a lot of flavor, even character. I prepared it the day before so that the Tonkas beans release their aroma as much as possible.
Chocolate mousse and Tonka bean recipe for 15 people:
Ingredients :
550 g chocolate
125 g butter
120g sugar
15 egg whites
15 egg yolks
12 cl of liquid cream
2 tonka beans
Instructions
Boil the cream and grate the bean in the hot cream, let infuse for half an hour.
Crush the chocolate on the edge of a work surface before opening the plates.
Heat a saucepan in a double boiler with the chocolate, until a smooth ointment is obtained.
Incorporate the soft butter cut into small cubes and the cream flavored with Tonkas bean.
Incorporate the chocolate cream.
Add the egg yolks off the heat and mix gently with a spatula.
Whip the egg whites until stiff, incorporating the caster sugar at the end of the assembly.
Pour a quarter of the snow whites on the chocolate apparatus, gently incorporate.
Add the rest of the whites and mix gently without breaking the eggs.
Store in the refrigerator for at least two hours, but overnight would be ideal.
Preparation time: 30 minutes
Cooking time: 0 minutes
Number of people: 15
4 star rating: 1reviews
What wine to drink with: Chocolate mousse and Tonka bean
My favorite wine for this recipe: Pinaud des Charente Grape variety: Ugni blanc
Temperature between 08 ° and 10 °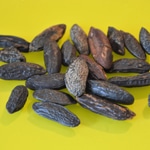 Tonkas beans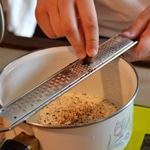 Grate Tonkas beans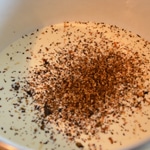 Heat the cream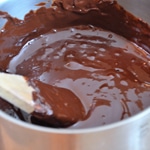 Melt the chocolate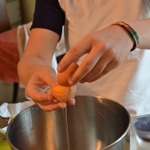 Break the eggs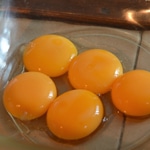 Egg yolks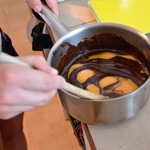 Mix the yolks with the chocolate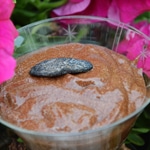 Zoom