Chocolate Puff Pastry Recipe
Instructions
Chocolate puff pastry or chocolate fondant this recipe is reserved for the gourmet, to finish a meal. A fairly easy chocolate recipe to make, I love working with chocolate. Dark chocolate mousse, in this chocolate recipe I did not use an egg. The chocolate mousse, easy to make, you will not be able to miss it. Original chocolate dessert recipe you will find a nice recipe below. Individual chocolate cake idea, you can prepare this chocolate recipe the day before.
Chocolate puff pastry recipe for 4 people:
Ingredients
45 cl of fresh fluid cream
3 tablespoons of icing sugar
2 tablespoons of 100% cocoa powder
4 gelatin sheets
2 puff pastry
2 tablespoons of brown sugar
200 g of chocolate
20 cl of milk
Instructions
Heat the oven to 180 °
Unroll the puff pastry.
Prick the puff pastry with a fork.
Sprinkle the brown sugar and a teaspoon of cocoa on the puff pastry.
Bake for 15 minutes, let caramelize.
Cut 3 circles per person in the puff pastry.
Whip 45 cl of whipped cream with 3 tablespoons of icing sugar.
Cut circles in the baked puff pastry.
Heat the milk.
Break the chocolate into small pieces.
Let the chocolate melt off the heat.
Gently incorporate the melted chocolate as soon as it has cooled, but not set, into the whipped cream.
Fill a pocket with a large nozzle.
Line the sides of the circles.
Place a circle of puff pastry at the bottom of your circle.
Fill 1/2 full of chocolate mousse.
Drop the second circle.
Tamp the circle of puff pastry a little to distribute the foam evenly.
Fill the rest of the circle with chocolate mousse.
Place the third circle on the foam.
Tamp the circle of puff pastry a little to distribute the foam evenly.
Finish with a little foam on the puff pastry disc.
Sprinkle very lightly with cocoa powder.
Preparation time: 20 minutes
Cooking time: 15 minutes
Number of people: 4
4 star rating: 1 review
What wine to drink with chocolate puff pastry?
My favorite wine for this Loupiac Grape variety recipe: Sauvignon blanc, Muscadelle, Sémillon
Temperature between 06 ° and 08 °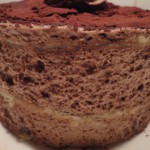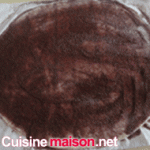 Sprinkle the dough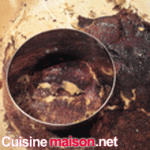 Cut the discs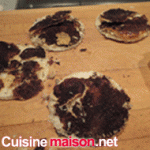 3 circles per person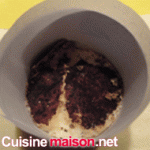 Line the sides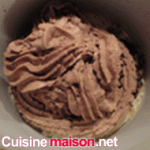 Add the mousse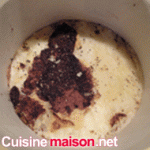 Add a circle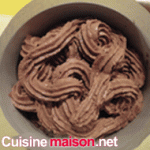 Add the mousse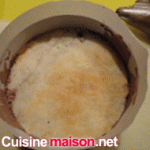 Last disc
Finish with the mousse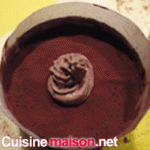 Sprinkle with cocoa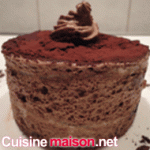 Zoo