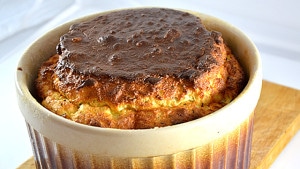 Recipe: Chorizo and Comté Soufflé
Chorizo and Comté soufflé recipe, here is a soufflé with a lot of character we loved its slightly pinkish color and the inimitable taste of chorizo. The county has also flavored this dish. I think that next time, I'll try to grill my chorizo a little to get rid of as much fat as possible. With a beautiful green salad you have an ideal recipe for an evening between lovers. In this case, use a strong chorizo.
Recipe ingredients
Chorizo and Comté soufflé recipe for 6 people:
3 egg yolks
5 egg whites
250 g of heavy cream or cottage cheese
1 mild or strong chorizo
150 g of Comté
Butter and flour for the mold
Instructions
Preheat the oven to 200 ° convection heat.
Butter and flour the mold.
Remove the skin from the chorizo, then slice it roughly.
Mix the chorizo.
Mix the yolks with the sour cream.
Add the chorizo and Comté.
Whip the egg whites until stiff.
Incorporate the egg whites twice into the preparation.
Distribute the device in the mold.
Bake for 35 minutes in the oven.
Preparation time: 20 minutes
Cooking time: 35 minutes
Number of people: 6
4 star rating: 1 review
What wine to drink with: Chorizo and Comté soufflé
My favorite wine for this recipe: Vosne Romanée Grape Pinot Noir
Temperature between 13 ° and 15 °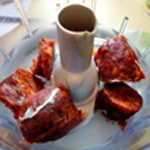 Slice the chorizo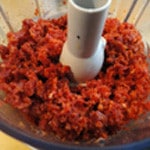 Chop the chorizo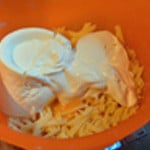 Mix cream and cheese