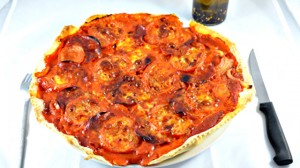 Recipe: Chorizo and tomato pizza
Chorizo and tomato pizza recipe, ideal for a meal at the end of the day, quite quick to make, you will love this slightly spicy pizza. Red pizza, spicy pizza, chorizo pizza, there's nothing like a homemade pizza. We prepare it with the ingredients we like. The preparation of the pizza dough is done in a robot, with a hook for 5 to 6 minutes.
Recipe ingredients
Chorizo and tomato pizza recipe for 4 people:
1 ball of pizza dough in a food processor
500 g of tomato puree
4 tablespoons of oregano
4 tomatoes
300 g sliced chorizo
1 large onion
250 g of mozzarella
Instructions
Peel then thinly slice the onion.
Rinse, then cut the tomatoes into strips.
Roll out the pizza dough thinly for this recipe.
Liberally distribute the tomato puree over the pizza.
Sow oregano regularly on the tomato.
Sprinkle with the sliced onion.
Add the tomato slices over the onions.
Place the chorizo on the pizza.
Bake at 220 ° for 30 to 40 minutes.
Preparation time: 30 minutes
Cooking time: 30 to 40 minutes
Number of people: 4
4 star rating: 1 review
What wine to drink with: Chorizo and tomato pizza
My favorite wine for this recipe: Rasteau rosé Grape Grenache, Syrah, Cinsault
Temperature between 07 ° and 08 °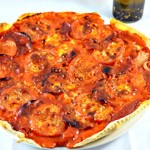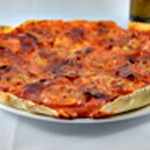 Zoom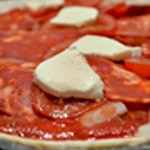 Zoom mozzarella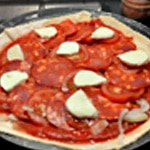 Add cheese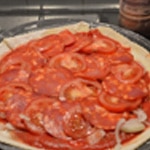 Add the chorizo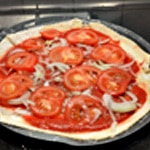 Add the tomatoes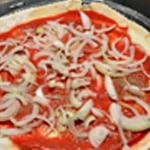 Add the onions
Add oregano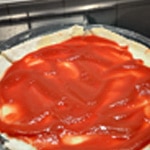 Spread the tomato