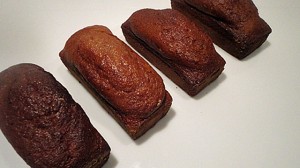 Recipe: gingerbread and chestnuts
Gingerbread recipe for the end of year celebrations, to pair with foie gras, with Roquefort for a more daring union. I used chestnut flour, to change the taste and color. With gingerbread spices you can go as you wish, use the spices you like, test the taste, gingerbread is the discovery of mixed tastes and smells, you can consume it with sweetness as with salty, no ban for gingerbread, it can be kept for several weeks.
Recipe ingredients
Gingerbread and chestnut recipe for: 1 large cake tin
250gr of honey,
150gr of flour,
100 g of chestnut flour,
100gr of sugar,
1 sachet of baking powder,
1 sachet of vanilla sugar,
1 teaspoon of cinnamon,
1 teaspoon of nutmeg,
1 teaspoon of ginger,
1 teaspoon of anise,
½ teaspoon of cardamom,
½ teaspoon of star anise
½ teaspoon of licorice
2 eggs,
10cl of milk.
Instructions
Warm the honey.
Add the flour, yeast and sugars.
Pour the spices into a bowl then mix.
Add the eggs and beat the preparation.
Heat the milk so that it is lukewarm.
Add the milk and beat to smooth the dough.
Bake, preheated to 160 degrees, for 45 minutes.
Cover with aluminum foil and cook for another hour.
Preparation time: 20 minutes
Cooking time: 45 minutes
Number of people: 1 large cake tin
4 star rating: 1 review
What wine to drink with: Gingerbread and chestnuts
My favorite wine for this recipe: Macvin blanc Cépage Chardonnay; Savagnin
Temperature between 08 ° and 10 °
A big thank you for Nadine who is at the origin of this recipe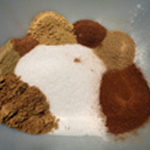 Sugar and spices
Mix sugar and spices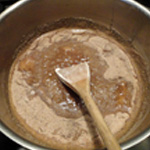 Add honey
Stir in the milk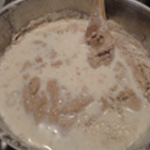 Add milk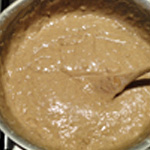 To mix together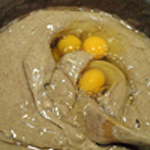 Add the eggs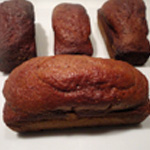 Zoom