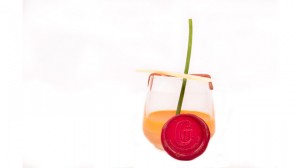 Recipe: Chorizo panacotta
Chorizo panacotta recipe, ideal for starting a meal or for a dinner meal, people devour these verrines at breakneck speed. I like to cook with chorizo, a Spanish specialty, cold or hot it goes well with a lot of things, I prefer it rather soft. The sweetness of panacotta cream, with strong chorizo sausage, a marriage that can be savored in small doses. Chorizo panacotta in a glass with a few Parmesan sticks, you will love it.
Recipe ingredients
Panacotta chorizo recipe for 4 people:
2 tablespoons of parmesan
½ mild or strong chorizo
50 cl of cream
1.2g agar-agar
Instructions
Cut the chorizo lengthwise.
Then cut it into small cubes
Heat the cream, salt and pepper.
Add the chorizo and Parmesan and wait for the first broth then turn off the heat.
Let infuse 30 min
Mix once the panacotta has infused.
Pass through a Chinese to remove the grains and have a very smooth texture.
Return to temperature from the first broths.
Add the agar-agar
Assemble your verrines once the panacotta is lukewarm, so as not to leave any traces of steam on the verrines.
Let them rest overnight in the refrigerator.
Preparation time: 60 minutes
Cooking time: 20 minutes
Number of people: 4
4 star rating: 1 review
What wine to drink with: Chorizo panacotta
My favorite wine for this recipe: Crémant du Jura Cépage Chardonnay; Savagnin white
Temperature between 08 ° and 10 °
Thanks to Thibaut and Janos for the wonderful photos, memory of a long weekend at Easter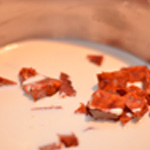 Cream and chorizo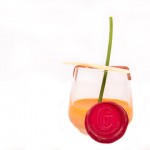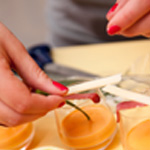 The decor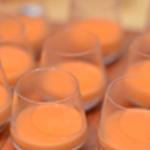 Cool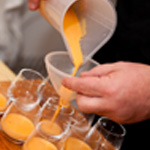 Slowly flow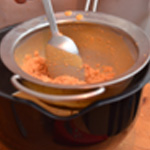 Switch to chinese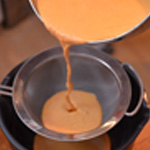 Fluid sauce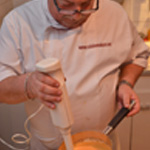 Mixer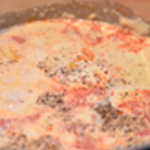 Let it simmer