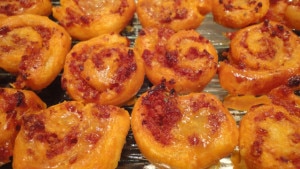 Chorizo puff pastry recipe
Puff pastry with chorizo for a dinner aperitif. Rolled in chorizo with a puff pastry, the chorizo will melt on the puff pastry and flavor it. A puff pastry appetizer that can be prepared in advance, raw, it tolerates freezing very well. An easy aperitif idea to make these chorizo puffs will be appreciated if you serve them lukewarm, a few minutes after cooking. Aperitif roll recipe, very quick to make, the homemade puff pastry aperitif is always a pleasure to taste.
Ingredients
Chorizo puff pastry recipe for: 1 person
1 roll of puff pastry
50 g of Comté
1 sweet chorizo
2 egg yolks
Instructions
Unroll the puff pastry.
Mix the chorizo with the Comté.
Spread the mixture on the puff pastry.
Roll into a sausage.
Tighten the dough and the chorizo.
Spend an hour in the refrigerator.
Cut the chorizo sausage into slices.
Place each round on baking paper.
Place in a hot oven at 200 ° for 15 minutes.
Preparation time: 30 minutes
Cooking time: 15 minutes
Number of people: 2
4 star rating: 1 review
What wine to drink with: Chorizo puff pastry
My favorite wine for this recipe: Côte du Rhone red Cépage Syrah, Grenache noir, Cincault
Temperature between 15 ° and 16 °
Chorizo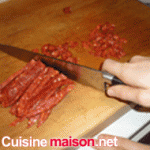 Cut the chorizo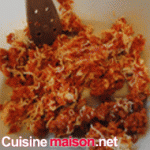 Mix the chorizo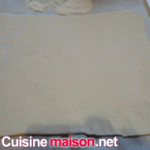 To expand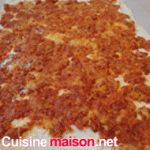 Top with chorizo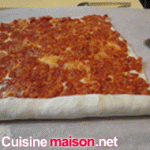 Form a sausage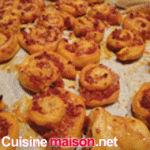 Cooked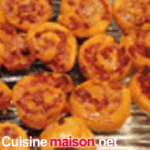 Zoom