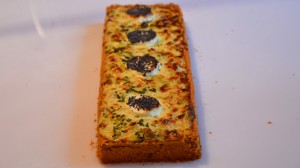 Recipe: Leek tart
Leek tart recipe to start an autumn evening, we particularly appreciated this rich quiche with Langres cheese and of course leeks from the garden. Nothing like a meal in the evening than a nice leek pie served of course with a green salad, a complete meal, a piece of fruit for dessert and voila. Langres and its cheese, slightly orange with such a particular taste, it was well done and has flavored this leek quiche to perfection.
Recipe ingredients
Leek pie recipe for 6 people:
Pastry
300 g of type 55 flour (shortcrust pastry)
100 g of gaude type flour (shortcrust pastry)
250 g butter (shortcrust pastry)
2 teaspoons of paprika (shortcrust pastry)
1 teaspoon of salt
1 knife tip of powdered ginger
200 g butter
100 g grated Parmesan
1,800kg of leeks
300 g of well-made Langres cheese
125 g of mascarpone
2 eggs
10 sprigs of chives
5 slices of fresh goat cheese.
1 teaspoon of poppy.
1 tablespoon of olive oil
Instructions
Mix the flours with the paprika, ginger, salt and Parmesan.
Incorporate the butter cut into small cubes.
Rout with your hands without kneading the dough so that it keeps its shortbread side.
Reserve ½ hour in the refrigerator.
Spread the tart out on a sheet of cling film.
Use another sheet to roll out the dough.
Butter then flour the pie plate, then slide the dough into the baking sheet.
Peel then slice the white leeks into slices.
Rinse the leek slices with water.
Brown the leeks in a pan without coloring them.
Cut the Langres cheese into small cubes and mix in the hot leeks, but off the heat.
Salt and pepper.
Add the mascarpone, then mix.
Break the eggs and incorporate them into the preparation.
Pour over the shortbread.
Rinse then chop the chives directly on the pie.
Pour the poppy in a flat plate.
Place the goat cheese slices on one side on the poppies.
Gently place each slice of goat cheese on the pie.
Bake in a hot oven at 200 ° for 35 minutes, at the bottom of the oven.
Preparation time: 20 minutes
Cooking time: 35 minutes
Number of people: 6
4 star rating: 1 review
What wine to drink with: Leek tart
My favorite wine for this recipe: Red Arbois Jura Cépage Poulsard, Trousseau, Pinot noir
Temperature between 08 ° and 10 °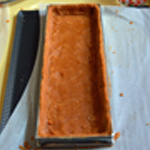 Pastry
Wash the leek slices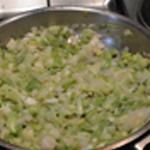 Sweat the leeks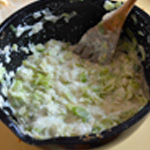 Add the mascarpone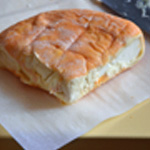 Cut the Langres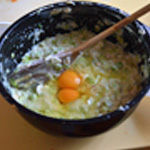 Incorporate the eggs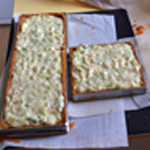 Pour over the dough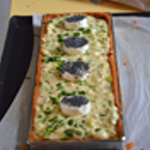 Place the goat cheese slices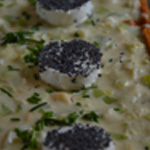 Zoom goat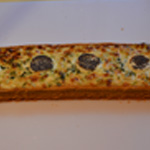 Baked pie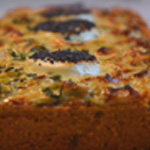 Zoom<img src="/wp-content/uploads/2021/09/4466891697533889133.jpg" class="aligncenter"