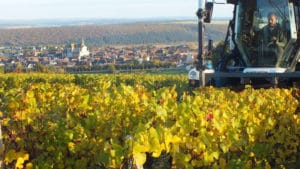 The Clos du Roi estate in Coulanges la Vineuse in the Yonne
It was the canon of Auxerre Pierre Waudes in May 1232 who gave his dear friends and lords, the brothers of the chivalry of the Temple, everything he owned in Coulanges-la-Vineuse, namely: a barn, a house , a press with its vats and all its vines. But it was above all Louis XIV who gave all these letters of nobility to the wine of Coulanges la vineuse, a hill in the Auxerre region. Indeed a gene, coming from Austria or Italy, had earned him a fragility of the stomach which caused him unpleasant bitterness. His doctors advised him to change his royal habits by choosing this Burgundy wine and it was a miracle with this sweet and pleasant wine, no more bitterness. This clos, even if it has changed owners, still exists and still produces this medicinal wine which watered a great King and led him to become solar.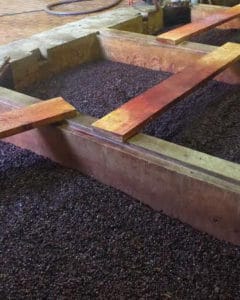 The Bernard family for 3 generations have been pampering these old vines, with their seriousness and above all their know-how, they showcase all their productions. After Denise and Michel Bernard, it is the daughter Magali who settles in Coulanges la Vineuse, 6 years of studies at the Lycée Viticole de Beaune and 1 year of wine merchant in Paris, she immediately takes care of the winemaking. In 2005 she joined forces with her parents on the farm soon to be joined by Arnaud Hennoque. It is dedicated to new vintages: the Coline cuvée, a blend of 85% Pinot Noir and 15% César which is the oldest grape variety that brings structure, the Chanvan cuvée, combining elegance, complexity and finesse, slightly woody with a long aging in barrels, the Charly cuvée is an aromatic, fruity, complex, fat and intense white wine, made from Chardonay, this white grape variety which has given it all its charm.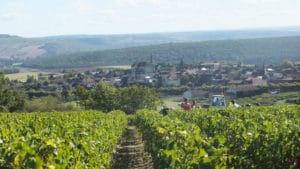 But the work of this domain in Burgundy, it is also many other creations which deserve as much respect, it is sure that other rewards will come to honor the know-how of this owner. I had a lot of pleasure to taste them with VIPs more or less initiated into wines, but all very amateurs, this privileged moment is organized at the house where we will associate wines from producers with my culinary creations. This private club is open to all home cooking fans, but sessions are limited to 10 people and 10 wines.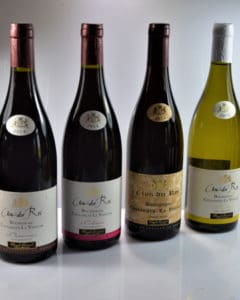 Bourgogne Rouge Coulanges la Vineuse Cuvée Coline 2014 (Gold medal at the Burgondia competition)
Harvested by hand and aged in oak casks without a woody character, a wine dominated by the aroma of red fruits, supple and fruity with the power of Caesar and the fruit of Pinot Noir. It will accompany game or meat in sauce
Bourgogne Rouge Coulanges la Vineuse Pinot noir 2014
These reds, made from the Pinot noir grape, develop real personalities, and their fruity aromas of cherry, strawberry and blackcurrant. With its ruby red color, limpid, its fine and subtle nose, Pinot Noir expresses itself in great finesse. It can be eaten now to take advantage of all its freshness, it will improve again between 3 and 7 years.
Bourgogne Blanc Coulanges la Vineuse AOC Cuvée Charly 2015
I really like the whites of Burgundy and particularly the Chardonnay. With its color with brilliant golden yellow reflections, very fresh with aromas of white fruits. The grapes sorted and harvested by hand, in order to select the best and the long fermentation in oak barrels, allow this beautiful cuvée to have all the soul of Chardonnay. Be careful not to drink it too cold, I like it at 13 °, you just need to take it out of the refrigerator an hour before consuming it.
The other grape varieties to discover later, I hope, of this beautiful property:
Bourgogne Grand Ordinaire 2015, Bourgogne Coulanges blanc 2015, Crémant de Bourgogne brut blanc, Crémant de Bourgogne brut rosé, Crémant de Bourgogne demi sec blanc.
Bourgogne Coulanges la Vineuse AOC Clos du Roi from Coulanges la Vineuse in Yonne.
Clos du Roi
The King's Clos
17 rue André Vildieu
89580 Coulanges la Vineuse
Phone 03 86 42 25 72
Mail: magali [at] closduroi.com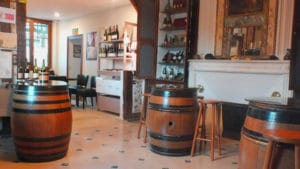 Sources
The Templar Knights </p