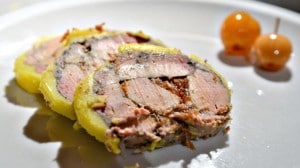 Recipe: Foie gras with figs
Foie gras with figs to finish the year. I chose a foie gras with fresh figs for my New Year's Eve meal. The candied figs for foie gras, this homemade foie gras will satisfy all your guests, the candied figs will bring sweetness to this dish. The preparation of fresh foie gras should be done at least a week in advance. A recipe for foie gras terrine with fresh figs or cooking in a tea towel. I prefer a foie gras cooking in a tea towel rather than a foie gras terrine. Foie gras is an obligatory dish for the end of year celebrations.
A recipe published on November 25, 2011 at 6:57 am, revised and republished to new standards, today.
Recipe ingredients
Foie gras recipe with figs for 10 people:
1 block of raw duck foie gras of 1st choice (0.593 g)
5 fresh figs
1 tablespoon of water
1 tablespoon of balsamic vinegar from Modem
1 teaspoon of brown sugar
1 knife tip of powdered ginger
9 g of fine salt
2 g of pepper
0.5 g ground cloves
0.3 g ground green anise
Instructions
Peel the figs and cut them into 8 pieces.
Heat a saucepan with a tablespoon of water.
Add the figs cut into 8 pieces.
Pour the balsamic vinegar into the saucepan.
Sprinkle a teaspoon of sugar.
Add the hint of ground ginger.
Lower the heat and cook gently.
Stir regularly with a wooden spoon, so that the pan does not stain.
Develop the foie gras by starting with the large globe, then the smallest.
Season with spices and salt, stir well with a wooden spoon
Place the foie gras on a large cling film.
Form a large rectangle with your deveined liver.
Place the fig confit on the foie gras.
Spread with a large spoon to evenly distribute the fig confit.
Roll the long side of the rectangle into a sausage shape, tightening the foie gras.
Form a cylinder and always roll it in the same direction.
Tie the ends of the sausage while approaching the foie gras.
Start over with a new film, then a third safety film.
Boil a large volume of water in a pot large enough to cook the sausages.
Place the sausages in the saucepan as soon as the water simmers.
Cook for 10 minutes with the heat at least, the water should barely simmer.
Prepare a large volume of cold water with ice cubes.
Cool the foie gras in the volume of fresh water for a few minutes.
Store your block of foie gras in the refrigerator and let it rest for a week.
I served it with honey vinegar plums.
Preparation time: 30 minutes
Cooking time: 10 to 15 minutes
Number of people: 10
4 star rating: 1 review
Which wine to drink with: Foie gras with figs
My favorite wine for this recipe Alsace Pinot gris (Tokay) Grape variety: Pinot gris
Temperature between 11 ° and 12 °
Thanks to Thibaut for his photos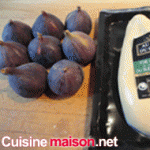 Fresh figs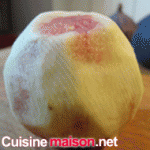 Peel the figs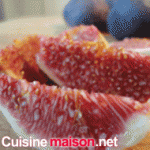 Cut the figs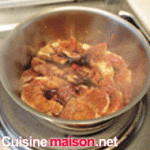 Cook the figs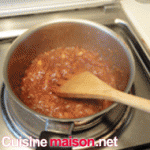 Let reduce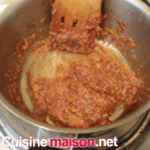 Fig confit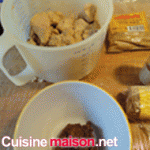 Ingredients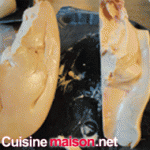 Separate the lobes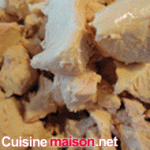 Liver devein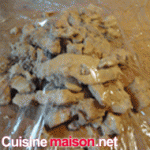 Film the pieces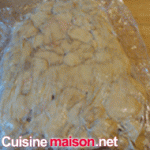 Form a rectangle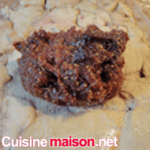 Fig confit
Spread the confit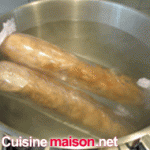 Cook the foie gras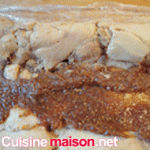 Coat the confit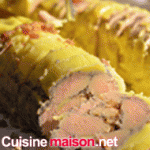 Cooked foie gras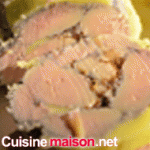 Zoom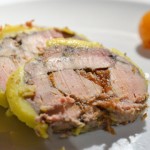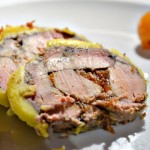 </em