Clos Thou

Here we are in Béarn, one of my favorite regions in any case by its history and especially this king, so loved and hated at the same time, Henri IV, it is said that he was baptized in Jurançon. It is at this period surely that Clos Thou owed its name to Raymonde de Thou who already had some vines; the Lapouble-Laplace family has been operating this old estate for 4 generations.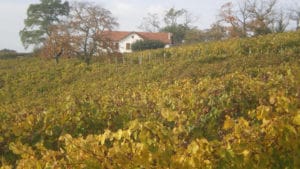 In the middle of the hunting grounds of this king who loves good food, on the slopes of the chapel of Rousse, is Clos Thou, an area of beautiful authenticity, rustic at leisure. But it was surely in the Middle Ages with the development of the monasteries that the best plots were reserved for grape varieties, often on the sides of the hills with a full southern exposure. This is where the Clos du Thou vineyard is located, between 250 to 330 m at the foot of the reinforcements of the Pyrenees.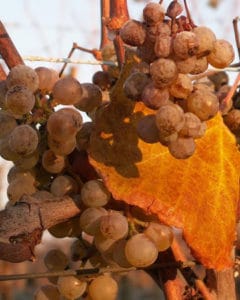 Here we cultivate in organic farming, the grapes undergo both the oceanic climate and the mountain climate of the Pyrenees.
Jurançon Suprême de Thou AOP 2015
This organic wine, harvested by successive sorting (from the late over-ripening by passerillage of a subtle grape variety: Petit Manseng), we were delighted at the first sight of its dress, an elegant gold color, fringed with emerald. . You will find aromas of citrus fruits, peaches, mangoes, candied fruits and even honey… with an exceptional palate: full, round and explosive attack. You will melt with this great wine, I still have it in my mouth
Jurançon Cuvée de Julie AOP 2015
Blend of the two small and large Manseng grape varieties harvested at full maturity, and fermented in barrels and then in vats. Its color will appeal to you, its yellow says Jonquille which almost draws towards the green, rejoices us from the first drops. This very pleasant wine on the palate will surprise you with its freshness of citrus fruits and candied fruits, with some minty notes, exotic fruits. I will surely present it to you with a hen in the pot dear to this very dear Henri IV.
Jurançon sec Cuvée Guilhouret 2015
A classic blend of Manseng, but in addition to the forgotten grape varieties, the small and large Courbu and finally the camaralet. These are specific and local grape varieties, well adapted to the conditions of the Atlantic Pyrenees climate and at the foot of the mountains; this wine, yellow in color with green reflections, a beautiful freshness with aromas of citrus, peaches, white flowers, is a little spicy.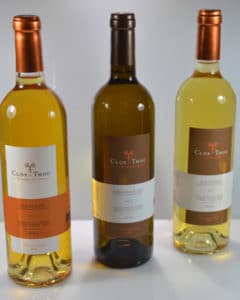 Domaine du Clos Thou in Jurançon in the Atlantic Pyrenees
Henri LAPOUBLE – LAPLACE
245 Chemin de Larredya
64110 Jurançon
Phone. 05 59 06 08 60
Mail: clos.thou [at] wanadoo.fr