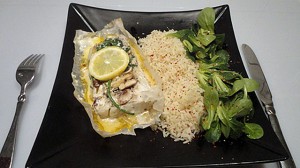 Recipe: Cod en papilotte
Cod en papillote recipe for an evening dinner, my son made the menu. Cod Back in foil was on sale this week and plump, if I can put it that way. It is an easy to make fish recipes, you just have to be careful about cooking, do not overcook the fish as it will lose its soft taste. Fish in foil with or without cream is up to you, here we have added white wine, but we are gourmets. A good cod en papillote for the happiness of the whole family.
Recipe ingredients
Cod en papillote recipe for 4 people
20 petals of sun-dried tomatoes
800 g of cod
4 button mushrooms
4 teaspoons of raisins
4 teaspoons of pine nuts
12 tablespoons of liquid cream
4 tablespoons of white wine
4 sprigs of parsley
1 lemon
Instructions
Rinse the cod backs with plenty of water.
Wipe the fish with food paper.
Cut the sheets of parchment paper.
Place 5 petals of sun-dried tomatoes.
Place the cod backs on the tomatoes.
Season the fish with salt and pepper.
Sow the grapes on the fish.
Rub the mushrooms then mince them.
Place the mushrooms on top of the cod.
Salt and pepper.
Add the pine nuts.
Rinse the parsley with clear water, then wring it out.
Place a white parsley in each foil.
Cut the lemon into slices.
Place a lemon wedge in each foil.
Hermetically seal the papillotes.
Bind the papillotes to be able to transfer them from one dish to another.
Pass in a hot oven at 180 ° for 12 to 15 minutes depending on the size of the cod backs.
Cut the papers of the papillotes at height to serve them with their juice.
Preparation time: 10 minutes
Cooking time: 12 to 15 minutes
Number of people: 4
4 star rating: 1 review
What wine to drink with: Cod en papillote
My favorite wine for this recipe: Macon blanc village Cépage Chardonnay
Temperature between 11 ° and 13 °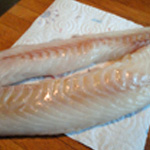 Rinse the fish
Dried tomatoes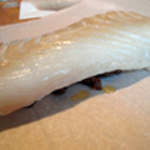 Place the cod on it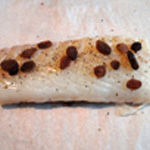 Sprinkle a little grape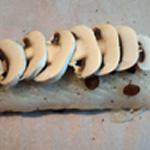 A row of mushrooms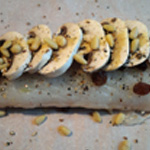 Oil and pine nuts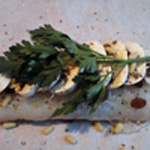 Add a sprig of parsley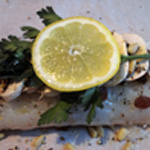 A slice of citrus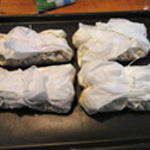 Close the papilottes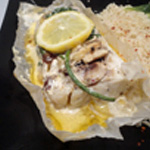 Zoom