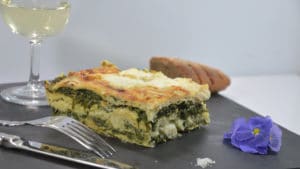 Cod Lasagna Recipe
I received my little sister for dinner during a tasting evening, so fish and vegetables evening; so as a main course I prepared cod lasagna. I really liked this flavor with leeks and spinach, no tomatoes for these cod lasagna. These fish lasagna are different from meat lasagna, they have a particular flavor that did not leave anyone indifferent, I loved it !! it is eaten by itself, we arrive at the end of the plate surprised to see that it is already empty. With 45 minutes cooking, the lasagna remains soft, the cheese has had time to take on beautiful colors. A great way to eat fish, kids love it; vegetables, fish, a little béchamel and voila, you will love these cod lasagna.
Cod lasagna recipe for 10 people:
Ingredients
For the Lasagna Plates
300 g flour
3 medium eggs
3 g of fine salt
Lasagna
1 kg sliced and frozen leeks
1 kg of spinach on a branch
35 cl of liquid cream
15 cl of water
1 teaspoon of coarse salt
¼ of nutmeg to grate
1.5 kg of cod
1 teaspoon of Sichuan pepper
1 pinch of ground ginger
Nutmeg
4 shallots
6 tablespoons heavy cream
80 g of Comté
1 tablespoon of breadcrumbs
For the béchamel
50g butter
50 g flour
50 cl of raw milk
Instructions
Defrost the cod the day before on a grid.
Prepare the fresh dough for the lasagna by following the link.
Prepare the homemade béchamel by following the link.
Place the leeks still frozen in a sauté pan.
Pour 20 cl of liquid cream and water.
Grate the nutmeg and season with salt and pepper.
Cover and cook over low heat for 15 minutes.
Wipe the cod with a cloth to evacuate the water as much as possible.
Crush the pepper in a mortar, then sprinkle it directly with the ginger on the cod
Cook the spinach for 10 minutes in the pan.
Place the lid on and simmer for another 15 minutes, adding the rest of the cream.
Grate nutmeg over the fish
Bake the fish for 10 minutes at 200 °
Remove the leaves from the fish once it has cooled down.
Assemble the lasagna, starting with a row of fresh dough.
Add a layer of spinach, then a row of fresh dough.
Add a layer of leeks, then a row of fresh dough.
Add a layer of cod, then a row of fresh paste, cover with a ladle of bechamel sauce.
Repeat until all the ingredients are used up.
Grate the Comté over the lasagna, then sprinkle with breadcrumbs.
Place the spoons of crème fraîche.
Bake in the hot oven for 45 minutes.
Preparation time: 50 minutes
Cooking time: 45 minutes
Number of people: 10
4 star rating: 1 review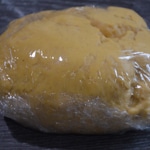 Prepare the dough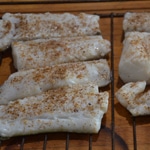 Trim the cod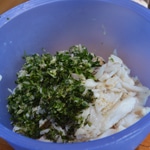 pre-cook the fish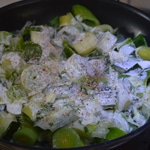 Cook the leeks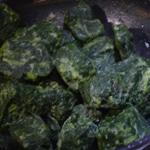 Cook the spinach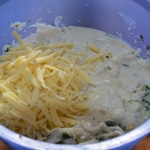 Grate the cheese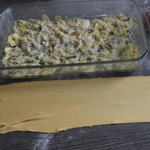 Assemble the lasagna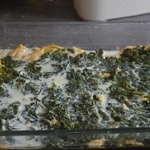 A layer of spinach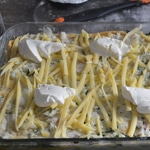 A layer of cheese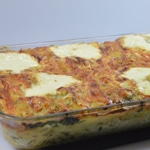 Cooked lasagna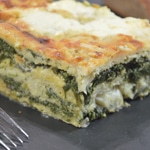 Zoom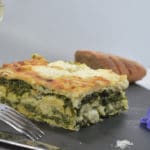 What wine to drink with: Cod lasagna
My favorite wine for this recipe: Gaillac blanc Cépage Mauzac, Chardonnay, Chenin blanc
Temperature between 08 ° and 10 °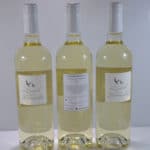 Bottles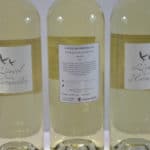 Zoom
Partnership with the Long Pech domain in L'Isle sur Tarn in the Tarn
A thought to all those connected from France or abroad in love with French cuisine and its wines, here is a great opportunity for you to buy a quality wine, without any risk, to accompany my recipe for cod lasagna . With this beautiful recipe, I selected this Mauzac white wine cuvée l'Envol des hirondelles 2016 from the domain of Long Pech in the Tarn after tasting it, I chose this beautiful marriage.
The flight of white swallows Mauzac 2016
With this rather rare grape from the Gaillac region brought up to date. A very bright lemon color, a very expressive nose with a lot of naturalness on purities of yellow and white fruits (peach ..), maybe even exotic fruits.
Long-pech domain
Lapeyriere
81310 L'Isle sur Tarn
Phone: 05 63 33 37 22
Email: karine@domaine-de-long-pech.com </p