Cod Parmentier Recipe
A mash that is a bit special when the potatoes are cooked in the oven, they take on a delicious flavor that highlights this cod Parmentier; you can even let them toast a little, they will be even tastier. It is not often that we eat potatoes at home, but we like this cooking, I even use it sometimes to make potato-based salads or of course stuffed potatoes, but there will be the occasion of another article. With this cod Parmentier, children will love fish, nothing could be easier for them to enjoy. For this cod Parmentier, be generous with the parsley, indeed the flavor must be enhanced a little, I did not add garlic because I had young children at home.
Cod Parmentier recipe for 4 people
Ingredients
500 g of cod
1 leek white
1 kg of potatoes
15 cl of liquid cream or milk
¼ of nutmeg to grate
1 pinch of ground ginger
Nutmeg
1 shallot
2 tablespoons of heavy cream
1 bunch of parsley
50 g of Comté
1/2 tablespoon of breadcrumbs
Instructions
Bake the potatoes in the oven for 35 minutes at 200 °.
Wash and dry the parsley, then finely chop the parsley.
Wipe the cod with a tea towel.
Crush the pepper in a mortar, then sprinkle it directly with the ginger on the cod
Grate nutmeg over the fish
Add the fish to the oven and finish cooking the potatoes for another 10 minutes.
Remove the leaves from the fish once it has cooled down.
Hollow out the potatoes to collect the flesh, then press it while incorporating the liquid cream or milk.
Peel the leek, then cut it into thin slices.
Heat a pan with 20 g of butter.
Sear the leeks in the butter, until they become tender.
Mix all the ingredients with the mash.
Butter a baking dish, then add the Parmentier.
Grate the Comté on the dish then sprinkle with breadcrumbs.
Place the spoons of heavy cream.
Bake in the hot oven for 25 minutes.
Preparation time: 30 minutes
Cooking time: 25 minutes
Number of people: 4
4 star rating: 1 review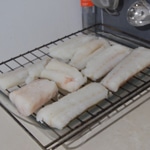 Cook the cabllaud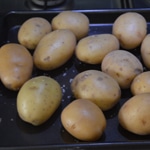 Bake the potatoes
Crush the potatoes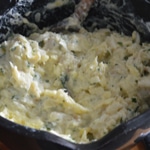 Add the herbs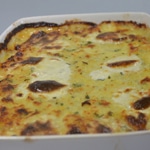 Zoom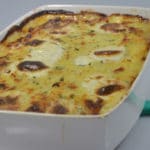 What wine to drink with: Cod Parmentier Recipe
My favorite wine for this Gaillac rouge recipe Grape varieties: Fer Servadou; Duras; Syrha
Temperature between 16 ° and 17 °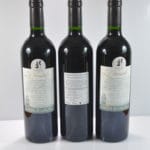 Bottles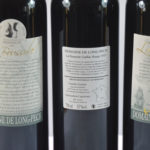 Zoom
Partnership with the domain of Long Pech in L'isle sur Tarn in the Tarn
A thought to all those connected from France or abroad in love with French cuisine and its wines, here is a great opportunity for you to buy a quality wine, without any risk, to accompany my recipe for Parmentier de cod . I selected this red Gaillac wine Cuvée La boussole 2015 from Domaine de Long Pech after tasting it, I loved it.
Gaillac rouge The compass 2015
With its dark ruby color, which announces a warm character, with very velvety tannins. With its predominantly fruity, even slightly spicy, aromas of pepper and blackcurrant which are expressed especially after aeration, do not hesitate to decant it for 5 to 6 hours if you drink it young. I reserve it for my cassoulet, but it will go very well with duck breast or game, or even a fish parmentier.
Long-pech domain
Lapeyriere21
81310 L'Isle sur Tarn
Phone: 05 63 33 37 22
Email: karine@domaine-de-long-pech.com </p