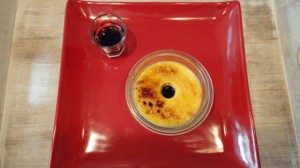 Recipe: Creme brulee with coffee
Coffee crème brûlée recipe, a recipe with a coffee flavor, it has perfumed this new cream wonderfully, I still have plenty of ideas to decorate the crème brûlée. I use a blowtorch for crème brûlée, but you can also use your oven grill. Coffee crème brûlée
Recipe ingredients
Coffee crème brûlée recipe for 4 people
1/2 liter of liquid cream
3 egg yolks and 1 whole
90 g sugar
4 tablespoons of coffee liqueur
4 tablespoons of brown sugar
Instructions
Put the cream in a salad bowl, add 4 tablespoons of coffee liqueur.
Add the egg yolks then the whole egg, the sugar, whisk to mix well.
Divide among your ramekins. Put in a bain-marie with cold water at the start of the oven at 185 °, for ½ hour, be careful it is the hardest cooking in the crème brûlée.
It should never boil very hard, just a few air bubbles on the surface and your cream is ready.
Let cool and put in the fridge.
With a tool to remove the apple chunks, dig inside your cream to remove the middle.
Replace it with coffee liqueur.
Before serving, distribute the brown sugar over the ramekins and burn the sugar with a blowtorch so that it caramelizes and faces a small crust.
Preparation time: 10 minutes
Cooking time: 30 minutes
Number of people: 4
5 star rating: 1 review
What wine to drink with: Coffee crème brûlée
My favorite wine for this Alsace Pinot gris recipe Grape varieties: Pinot gris (Tokay)
Temperature between 11 ° and 12 °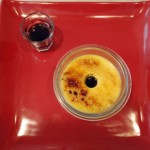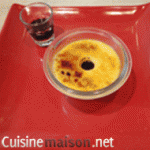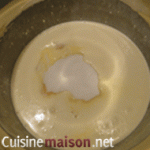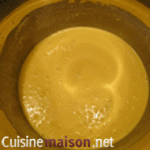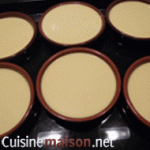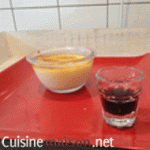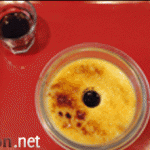 More recipes:
Creme brulee with caramel

Creme brulee

Crème Brûlée With Lavender

Crème brûlée with rose petals Pascal
Hide reactions

Thank you, I am happy to know that my site makes you happy.
a +
pascal

hum all these good recipes, make my mouth water … thank you and have a nice day to you

Mamamia! it's to die for! they will feast your guests! I hope that we will have the recipes for this good little menu.
The beetroot clafoutis intrigues me and interests me terribly. Very good evening. Kisses

Thanks gut,
I'll keep you posted for the menu tomorrow
Sweet asparagus tip
Pan-fried foie gras
Siltimbocca alla roma
With a beetroot clafouris
Raspberry charlotte cake
Kisses
thank you for your help
Pascal

Good idea the pan-fried foie gras. I serve it personally, either with figs that I sprinkle with apricot jam a little diluted with water, then I cook in the oven.
Or I serve it with peaches in syrup that I cook with a little syrup and I serve with a sauce of jurnçon au reasons. There is a very good one at Duperrier if you don't have time to make it. That's good appetite for tomorrow! Kisses

Hi Gut,
Tomorrow I have people at dinner and I'm going to make a pan-fried foie gras, maybe with mango if you have an idea, I'm a taker.
Kisses
Pascal

Hello Pascal
Yes you are right, the moors for gastronomy is great! For cooking, experiment. It depends so much on the ovens! but the secret is gentle and long cooking. The texture should be a bit soft. Kisses

Hello Gut,
Landes formidable for gastronomy.
I'll try for the creme brulee, I'll keep you posted.
Kisses
Pascal

Hello valérie,
thank you for your comments, I also love creme brulee. What regions are you from, I am from the east not of Europe but of France.

A little cream that I'm particularly fond of …
And all the perfumes
I wish you a beautiful day, cool here but still sunny
Kisses, Valerie. Gutsaid: October 13, 2010 at 18 h 59 min
I live in the Landes and there is not a restaurant with us without crème brûlée for dessert.
What I was told to make a crème brûlée is: gentle and long cooking. See you soon I will come back. Kisses
Hello Gut, absolutely, I often use this tool. You will see in 15 days, I have another way to use it. 1h15 at 100 ° this is close to 30 minutes at 200 °. But what region are you from? kisses thank you for your passage Pascal
at the cafe, humm
Hello Pascal. Clever your little hole to put the coffee. Is that your little idea?
I think our crèmes brûlées are different. Mine is less cooked, (1 h 15 at 100 °). That's how we eat it around my house. Kisses
Your reactions / questions / tips: Cancel reply
Remark
Name *
Email *
Website
</p