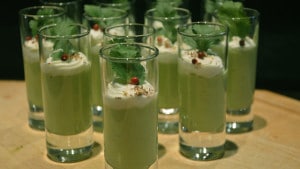 Cold avocado soup
Avocado cold soup recipe
Summary: Cold avocado velouté, a nice green color to start your meal, I prefer it for an aperitif in small verrines, with a few Parmesan chips. A soup to taste with a spoon, ready in a few minutes. It will bring a little freshness for the start of a meal. I also appreciated the slightly exotic side with the coconut milk, which brings a special flavor. Cold avocado velouté, with this kind of verrine everything is allowed in the contrasts of colors, imagine a little, carrot, red beets and why not sweet strawberries and raspberries for a rainbow aperitif. The hardest part in this recipe will be finding good, ripe avocados. For this you will have to trust your market gardener. You can anticipate your cold avocado velouté by buying them a few days in advance and you will store them in newspaper to facilitate its maturation.
Cold avocado velouté recipe for 6 people:
Recipe ingredients
2 avocados
2 lemons
20 cl of coconut milk
6 sprigs of coriander
Salt and pepper from the mill
Instructions
Cut the avocados in half, then remove the pits.
Take the flesh of the avocados.
Squeeze the two lemons.
Mix the flesh of the avocados with the lemon juice.
Add the coconut milk, salt and pepper, then mix again.
Add a little water if you want a more liquid device.
Pour the velouté into the verrines.
Decorate with the sprig of coriander, then enjoy.
Preparation time: 10 minutes
Cooking time: 0 minutes
Number of people: 6
4 star rating: 1reviews
Which wine to drink with: Cold avocado velouté
My favorite wine for this recipe: Cteau d'Aix en provence blanc Cépage Ugni blanc, Grenache blanc and Sauvignon blanc
Temperature between 07 ° and 8 °
Wall lawyers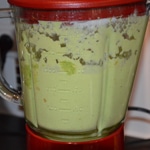 Go to blender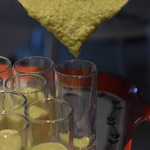 Pour into the verrines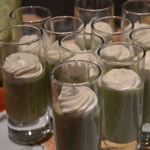 Add the whipped cream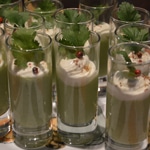 Zoom