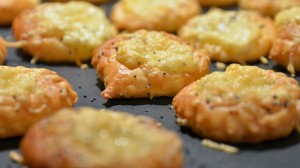 Recipe: Comtois aperitif
Comtois aperitif recipe For aperitifs, an easy-to-make Comtois puff pastry will cook in a few minutes. Franche Comté swore a cheese that lends itself well to puff pastry for aperitifs. A recipe for an easy crispy dinner aperitif, this Comtois puff pastry can be prepared in a few minutes. Here is an easy dinner aperitif idea with a cheese from Franche Comté Jura
Recipe ingredients
Recipe for 4 people: Aperitif Comtois
1 roll of puff pastry
150 g of jura county
1 teaspoon of poppy seed
Instructions
Grate the Comté with a fine grater.
Cut your circles of dough with a cookie cutter.
Prick the center of your circles with a fork.
Form county balls, as big as half the surface of your circles.
Place a sheet of food paper on a baking sheet.
Place the puff pastry circles on the baking sheet.
Place a county ball on each tart.
Sprinkle a few poppy seeds.
Place in a hot oven at 200 ° for 8 to 10 minutes.
Preparation time: 30 minutes
Cooking time: 8 0 10 minutes
Number of people: 4
4 star rating: 1 review
What wine to drink with: Aperitif Comtois
My favorite wine for this Macvin du Jura Grape variety recipe: Poulsard, Trousseau, Pinot noir
Temperature between 08 ° and 10 °
Thanks to Thibaut for his photos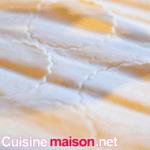 Cut the tarts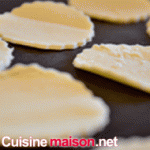 Detach circles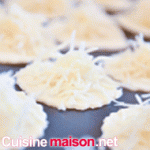 Drop county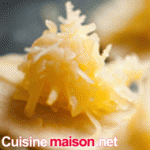 Zoom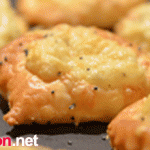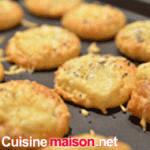 Cooked