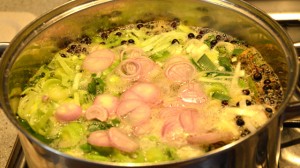 Recipe: Court bouillon
Court bouillon recipe, for cooking a beautiful pike from our rivers, I am lucky to have a great fisherman as a friend, he is the king of the pike. The preparation of the court bouillon takes a little time to peel, but the result is terribly attractive and your pike or fish will be delicately perfumed during the few minutes of cooking. Of course, the rest of the court bouillon can be served, for example, for cooking a risotto of prawns or fish. This court bouillon can also be used for cooking meat, shellfish
Recipe ingredients
Court bouillon recipe for: 2 to 3 liters
3 onions
2 cloves
3 carrots
1 leek
1 stalk of celery
2 bay leaves
10 juniper berries
1 sprig of thyme
1 bunch of parsley
2 cloves garlic
2 liters of water
40 cl of white wine
1/2 glass of Melflor vinegar
8 peppercorns
(30 gr of coarse salt
20 gr of pepper)
Instructions
Simmer the water with the carrots with the juniper berries.
After 5 minutes of cooking, add the thyme, bay leaf and parsley.
Then after 5 minutes, pour in the white wine and vinegar.
Cut the celery stalk, add it to the broth and simmer for another 5 minutes.
Then add salt and pepper.
Cut the leeks, add them to the broth, then the shallots and onions.
Simmer for 10 minutes, your court bouillon is ready.
Preparation time: 30 minutes
Cooking time: 25 minutes
Number of people: 2 to 3 liters
4 star rating: 1 review
What wine to drink with: Court bouillon
It will depend on the main course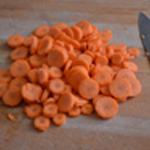 Slice the carrots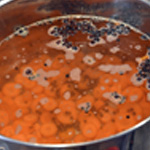 Add the Juniper berries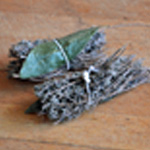 Thyme and bay leaf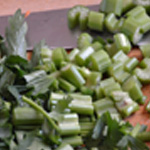 Slice the celery stalks
Add the celery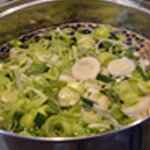 Add the leeks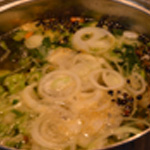 Add the onions