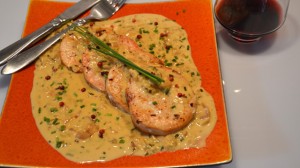 Recipe: Salmon tournedos
Wild salmon tournedos recipe, I prepared the white wine sauce recipe, to coat these tournedos. I like this sauce which is different from that of red wine. It goes perfectly with fish, the ideal would be to serve the same wine as that of your sauce. A quality wine in a sauce automatically enhances its flavor. An easy recipe to make, my wild salmon tournedos were frozen, if possible let them thaw gently on paper towels.
Recipe ingredients
Salmon Tournedos recipe for 4 people:
4 wild salmon tournedos
40 cl of white wine sauce
5 sprigs of chives
1 tablespoon of red berries
Salt and pepper
Instructions
Defrost the salmon backs on plastic wrap.
Pat the salmon dry with paper to extract the water as much as possible.
Whip the white wine sauce with Montagny.
Heat a pan with the butter and olive oil.
Sear the wild tournedos for 4 to 5 minutes.
Salt and pepper.
Gently flip the tournedos to sear them on the other side.
Salt and pepper.
Serve on hot plates.
Top with the white wine sauce.
Sprinkle the red berries.
Place the chive sprigs.
Preparation time: 15 minutes
Cooking time: 4 to 5 minutes
Number of people: 4
4 star rating: 1 review
What wine to drink with: Salmon tournedos
My favorite wine for this recipe: Montagny Cépage Sauvignon Chardonay
Temperature between 08 ° and 10 °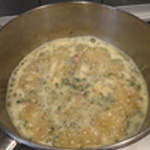 Reduce white wine and shallots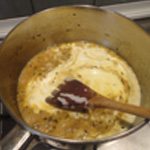 Add the cream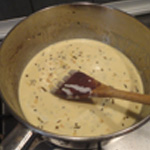 Let it reduce further
Wild salmon tournedos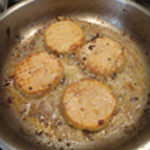 Sear the tournedos