Crab Rolls Recipe
Summary: A very soft appetizer, you can prepare these crab rolls the day before, which will free you up for something else. We like all the recipes with eggs at home very much, before we went to get them at the farm, they were large, very yellow and with a very special flavor. This Crab Rolls recipe is ideal for a dinner aperitif; I managed not to beat the eggs too much in an omelette in order to have a bi-colored omelet. You always have to innovate, research to feed a site like home cooking, I have a friend who gave me a whole bag of Régal magazine, they are on my bedside and every night, I enjoy myself. Of course, often I modify, I perfect: well, for this recipe it is quite faithful. In any case, these crab rolls didn't last long at home.
Crab rolls recipe for: 4 people
Ingredients :
1 can of 200 g king crab
1 bunch of chives
1 lime
25 g beetroot germ
150 g ricotta
4 eggs
3 tablespoons of milk
2 tablespoons of seed oil
Salt and pepper
Instructions
:
Wash and dry the chives, finely chop them.
Mash the ricotta with a fork.
Toss the ricotta with the chives.
Season with salt and pepper, then set aside in the refrigerator.
Drain the crab in a Chinese, remove the fine cartilages.
Take the lemon zest.
Beat the eggs lightly with the zest and milk, season with salt and pepper.
Heat the oil in a pan over medium heat.
Cook the omelet, leaving it a little runny, let it cool on a board.
Cover the omelet with the ricotta, then the crab meat.
Scatter over half of the beet sprouts.
Roll the omelet, tightening it a little, then film it, keep it in the fridge.
Cut the omelet into 2 cm rolls before serving.
Preparation time: 15 minutes
Cooking time: 10 minutes
Number of people: 4
4 star rating: 1 review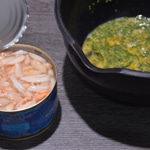 Drain the crab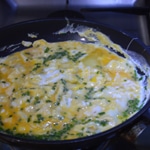 Scramble the eggs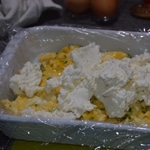 Mix the device
Tighten in a food film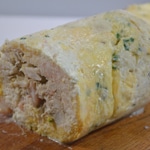 Slice regularly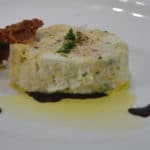 Crab rolls
What wine to drink with: Crab rolls
My favorite wine for this recipe: Muscadet Clos de la Coudray Grapes
Temperature between 08 ° and 10 °
Partnership with Stéphane Orieux in Vallet in the Loire Attlantique
A thought to all those connected from France or abroad in love with French cuisine and its wines, here is a great opportunity for you to buy a quality wine, without any risk, to accompany my recipe for Crab Rolls . I selected this Clos de la Coudray wine from the Domaine de La Bregeonnette after tasting it , I loved it.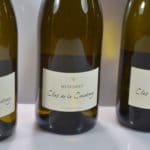 Clos de la Coudray Zoom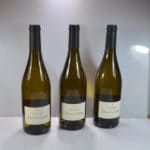 Clos de la Coudray Bottle
Clos de la Coudray
A very present mineral freshness. On the palate, power, richness and a nice lemony finish that comes to enhance the whole. A well-typed Muscadet that I adored. It is especially not drunk iced and is enjoyed around 10 to 12 ° and is drunk immediately, but it can be kept for a few years.
Domaine de la Brégeonnette
The key
44330 Vallet
Phone. 02 40 46 68 41
Mail: stephane.orieux [AT] wanadoo.fr
 </p