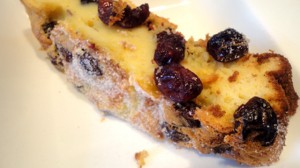 Recipe: Cranberry clafoutis
Cranberry clafoutis recipe, we find a lot of spelling, cramberry or cranberrie or even crambérrie for this delicious fruit. Cranberry clafoutis with this slightly bitter and tangy juice found only in cramberies. A cranberry clafoutis recipe to change cherries, you will be charmed by its large red berries. Cranberry clafoutis to finish his meal, a dessert across the Atlantic.
Recipe ingredients
Cranberry clafoutis recipes for 8 people
5 eggs
60 gr of flour
150 gr of powdered sugar
1 pinch of salt
20 cl liter of milk
20 cl of fluid cream
90 gr of butter
750 gr of black cranberry
1 sachet of vanilla sugar
Instructions
Rinse the cranberries quickly then dry them.
Butter your clay mold with the rest of the butter.
Heat the oven to 220 °
Beat the eggs with the sugar until the mixture is white.
Add the sifted flour in rain without stopping mixing, until the mixture is very smooth.
Melt 50 gr of butter in the microwave, then add it to the preparation.
Add the cream and then the milk.
Place your cranberries at the bottom of the dish.
Cover with the dough you have prepared.
Sprinkle 60 gr of butter on the preparation
Bake in a hot oven at 220 °, on the lowest rack of the oven for 10 minutes.
Lower the oven to 180 ° and finish cooking for 20 minutes.
Take out of the oven at the end of cooking and distribute the vanilla sugar over the clafoutis.
Enjoy lukewarm.
Preparation time: 30 minutes
Cooking time: 30 minute (s)
Number of people: 8
4 star rating: 1 review
What wine to drink with: Cranberry Clafoutis
My favorite wine for this Rosé d'Anjou Grape variety: Cabernet Franc and Cabernet Sauvignon.
Temperature between 10 ° and 12 °
Thank you to Rosabel de Vesoul store for its dishes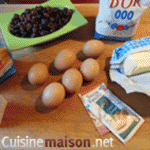 Ingredients
the cranberries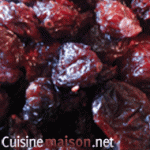 zoom the cranberries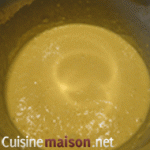 beat the eggs and sugar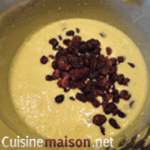 add the fruits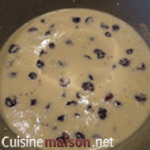 Ready to cook clafoutis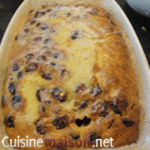 cooked clafoutis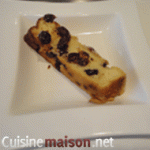 clafoutis on a plate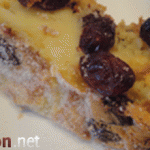 End of the recipe