Cream frog recipe
Instructions
We have been talking about making this recipe for a few days. Personally, I prefer them with a nice generous parsley, the frogs' legs must be grilled gently in the pan, to remain very soft. but frogs are almost a tradition in Franche Comté with its thousand ponds. my son adores them these cream frogs, a nice starters to eat as soon as spring arrives.
Cream frog recipe for 4 people:
Ingredients
24 large frog legs.
3 shallots
3 cloves of garlic
10 cl of white wine
½ bunch of parsley
15 cl of peanut oil
25 cl of fluid cream.
125 g butter
1 tbsp flour
Salt and pepper
Instructions
Rinse and dry the parsley, then chop the parsley.
Defrost the frog legs between two food papers.
Wipe each frog with food paper.
Heat the oil in a large skillet.
Sear the frog legs in the oil for 3 minutes depending on the size, just to color them.
Turn the frogs over as soon as they are grilled and start over as the beginning.
Salt and pepper
Discard the oil from the frogs and dry them with food paper.
Wipe the pan with food paper
Add the butter to the pan, the shallots, parsley and garlic, cook without the butter burning.
Add the frogs, turn them over, and let them grill well.
Deglaze with the white wine, then reduce.
Add the cream and let reduce further, before serving.
Preparation time: 20 minutes
Cooking time: 3 minute (s)
Number of people: 4
4 star rating: 1 review
What wine to drink with: Cream frogs
My favorite wine for this Fleurie Grape variety recipe: Gamay
Temperature between 12 ° and 14 °
Thanks to Kiki for this demonstration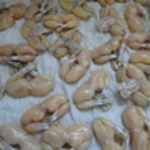 To dry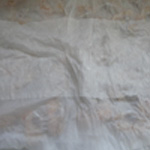 Cover with paper
Ready to cook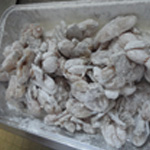 Flour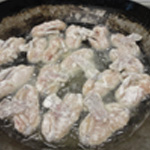 Grab strong gas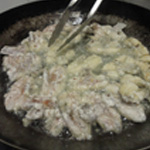 To return to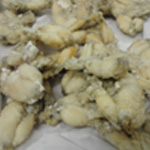 Cooked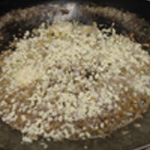 Garlic and butter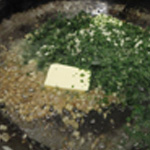 Parsley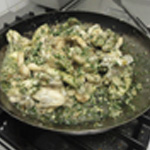 Leave to color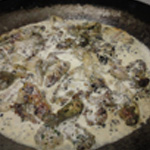 Cream