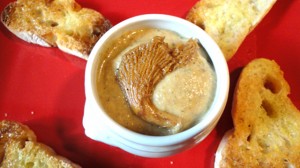 Recipe: chanterelle soup
Recipe velouté of chanterelles or velouté of chanterelles with potato, an appetizer to start a meal. What a pleasure to pick chanterelles in the woods and consume them with friends in chanterelle velouté. I chose this chanterelle velouté to make an appetizer for my friends, I served them in mini lion head soup tureens, it threw in a little more. Chanterelles are not abundant in our regions, but they are still found to make a few dishes and especially an omelet with chanterelles, an essential recipe with this mushroom.
Recipe ingredients
Chanterelle velouté recipe for 8 people:
600 g chanterelles
1 potato
10 cl of white wine
20 g butter
1 clove of garlic
¼ of a bunch of flat-leaf parsley
Salt and pepper
Instructions
Rinse, dry and chop the flat parsley very finely.
Wash and then cut the potato into small pieces.
Peel and finely mince the garlic clove.
Heat a pan with the butter, then add the garlic.
Sear the chanterelles, then add the potato.
Sprinkle the parsley in the pan.
Add the white wine and cover lightly with water.
Let the chanterelles cook.
Filter and keep the cooking water.
Mix while slowly adding water to obtain the desired consistency of the velouté.
Serve this appetizer with toasted and garlic country bread.
Preparation time: 10 minutes
Cooking time: 30 minute (s)
Number of people: 8
4 star rating: 1 review
What wine to drink with: Velouté de chanterelles
My favorite wine for this Pouilly fussié recipe Grape variety: chardonnay
Temperature between 12 ° and 15 °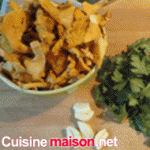 Ingredients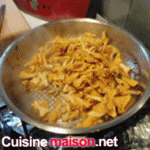 Sear the chanterelles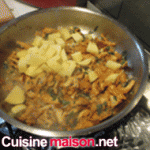 Add potato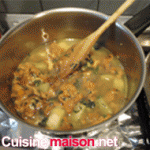 Cover with water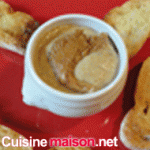 Zoom