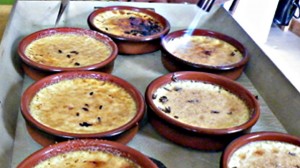 Recipe: Creme brulee with lavender
Lavender crème brûlée recipe, I always use my crème brûlée recipe base to flavor them with other fruit or flavor, it's a bit like Catalan cream. I use a blowtorch for crème brûlée, if you are not equipped you can use the grill of your oven, you will have to spend a few minutes in the hottest oven possible. Lavender creme brulee is not my favorite.
Recipe ingredients
Lavender crème brûlée recipe for 4 people
1/2 liter of quality liquid cream
3 egg yolks and 1 whole
90 g sugar
3 teaspoons of dried lavender
4 tablespoons of brown sugar
Instructions
Heat the cream, once to the boil removed from the heat.
Add 3 teaspoons of lavender and let macerate for 3 minutes, tasted every minute.
Pass through a Chinese and transfer to a salad bowl.
Add the egg yolks then the whole egg, the sugar, whipped to mix well.
Divide among your ramekins.
Put in a bain-marie with cold water at the start of the oven at 185 °, for ½ hour, be careful it is the hardest cooking in the crème brûlée. It should never boil very hard, just a few air bubbles on the surface and your cream is ready. Let it cool and put in the fridge;
Before serving, distribute the brown sugar on the ramekins and burn your sugar with a blowtorch so that it caramelizes and faces a small crust.
Preparation time: 10 minutes
Cooking time: 30 minutes
Number of people: 4
5 star rating: 1 review
Which wine to drink: Creme brulee with lavender
My favorite wine for this Riesling Grape variety recipe: Riesling
Temperature between 7 ° and 9 °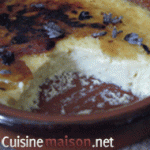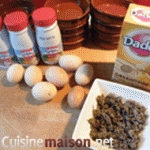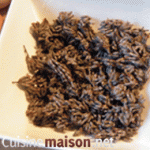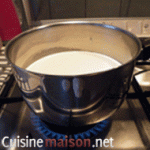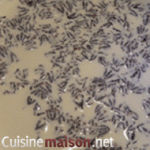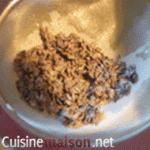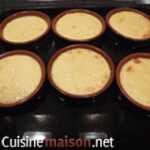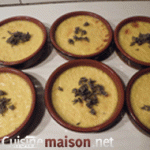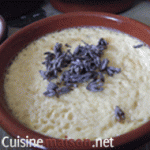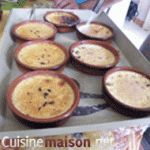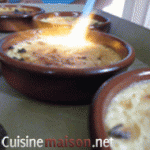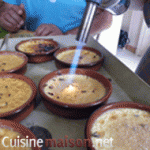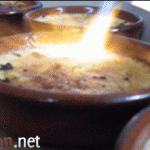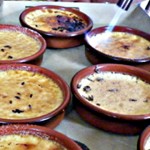 More recipes:
Raspberry crème brûlée

Coffee creme brulee

Creme brulee with caramel

Crème brûlée with rose petals Pascal
Your reactions / questions / tips: Cancel reply
Remark
Name *
Email *
Website
</p