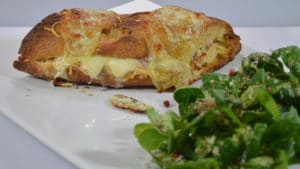 Ham croque monsieur recipe
Recipe for Croque monsieur with white ham, at home it is I who love white ham, I am a bit greedy. I like the nice slices in a slightly damp ham with a nice pink color, not too salty. I also really like its texture, this slightly soft side. And I especially like the very fresh slices, stored in wax paper, rolled up on themselves. Croque monsieur with ham a quick realization. It even happens to me, when I have too much bread, to freeze it cooked and in this way the day when the children are alone, hop they draw generously from the freezer.
Croque monsieur with ham recipe for 4 people:
Ingredients
1 baguette
200 g white ham, sliced
150 gr of Comté
15 cl of dry white wine
100 g heavy cream
Instructions
Cut the baguette into thirds or quarters, then slice lengthwise.
Place the sliced baguettes on a baking sheet, crust down.
Grate the county.
Generously sprinkle the breadcrumbs with the white wine on all slices.
Spread with the wasteland cream.
Add a little county
Place the slices of ham on the Emmental.
Grate a little Comté on the ham
Place a dab of cream.
Place in the oven at 200 ° for 10 minutes.
Enjoy lukewarm with a nice green salad.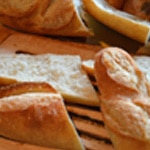 Ingredients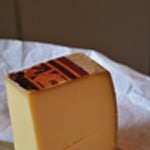 The count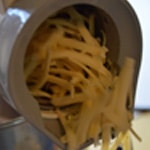 Rapper the county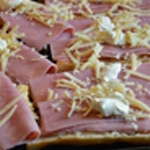 Add county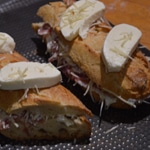 Mozzarella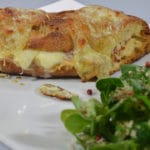 Partnership with the Gry-Sablon estate in Emeringues in the Rhône
A thought to all those connected from France or abroad in love with French cuisine and its wines, here is a great opportunity for you to buy a quality wine, without any risk, to accompany my potato recipe stuffed with chorizo. I selected this Beaujolais wine, a Morgon Douby from the Gry-Sablon estate of Mr. Dominique Morel after tasting it, I loved it.
Beaujolais-Village blanc:
For a few years now Christine and Dominique have bet on the adventure of white, in a region where red reigns supreme. With a bright and limpid light yellow color, the first drops in the glass immediately call out to us. This subtle fruity nectar, a few touches of white flowers (hawthorns, a little acacia) and a final touch of vanilla, it combines substance and freshness, in a balance that results in roundness.
My favorite wine for this recipe: Beaujolais-village blanc Cépage Chardonay
Temperature between 10 ° and 12 °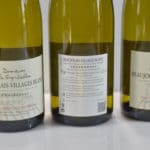 Zoom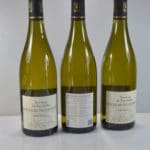 Bottles
Domaine de Gry-Sablon
Dominique morel
The Chavannes
69840 Emeringes
Phone: 04 74 04 45 35
Email: contact@gry-sablon.com
Shops and prices.