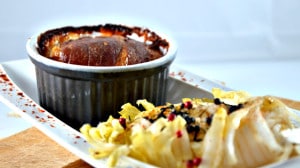 Recipe: Crottin with raw ham
Recipe for crottin with raw ham, choose a ham that is not too salty, it has remained soft in the ramekin and the goat has deliciously flavored it. Fresh ashy dung, I had chosen it on purpose fresh, my daughter doesn't like it when it is strong and hard. A small starter that is very easy to make but it still has a lot of effect. You can serve it in the ramekins or without the ramekins, it's up to you. Crottin with raw ham for a starter with friends with a nice salad, here endives, they are in season.
Recipe ingredients
Crottin with raw ham recipe for 2 people:
4 small slices of raw ham
2 ashy goat dung
Pepper
Instructions
Preheat the oven to 180 °
Cut the slices of raw ham into two equal parts.
Superimpose the slices by placing them face on cut side, as in the photo, forming four petals.
Place the goat manure in the center.
Cover the goat with the first petal.
Then the second, third and fourth.
Tamp lightly so that the ham adheres well to the cheese.
Place the dung dressed in ham in the ramekins.
Place in a hot oven, grill in the middle on rotating heat for 30 minutes.
Preparation time: 10 minutes
Cooking time: 30 minutes
Number of people: 2
4 star rating: 1 review
What wine to drink with: Crottin with raw ham
My favorite wine for this recipe: Buzet blanc Cépage Sémillon, Sauvignon blanc, Muscadelle
Temperature between 08 ° and 10 °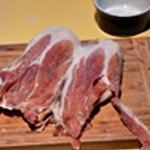 Ham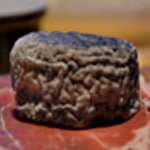 dung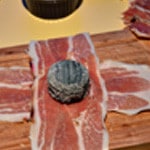 Place the ham crosswise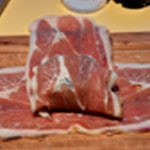 Fold the ham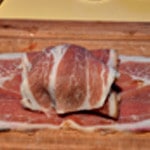 Fold again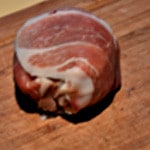 Pack a little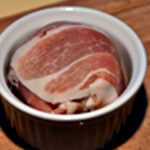 Ready to cook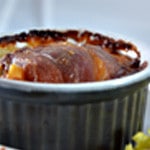 Cooked