Domaine de Long pech in L'Isle sur Tarn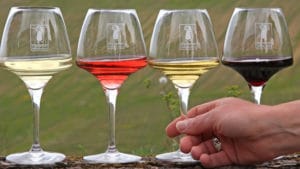 Region and history:
Here is a name which draws its origins well at the bottom of the Middle Ages, the Bastide family exploits, from 1810, its domain in L'Isle sur Tarn in the Tarn; here we are in the heart of the southwest in a beautiful region of the Midi Pyrenees, a few kilometers from a Unesco heritage, the episcopal city of Albi. There are now 4 successive generations in this area, sharing the know-how of each generation. Of course, here, we practice the Gaillacoise method, this ancestral method which from its origin (around 1591) would have been at least a century ahead of the discovery of Dom Pérignon 1668 who revolutionized the production of Champagne. This very old method made the reputation of Gaillac at the beginning of the 20th century.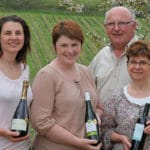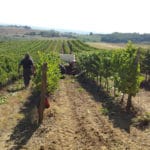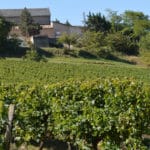 The domain :
Karine, Sandra, Colette and Christian will welcome you to their estate, nestled at the top of a hill in a true haven of peace, where it is good to live and work on 19 hectares of vines. It was around 1930 that the great-grandfather Victor operated this beautiful estate, but it was from 1989 that the first bottles appeared, and it was Christian and Colette who were to be at the origin of the AOC de Gaillac cuvées. , red, rosé, white and sparkling, while respecting the ancestral method (or Gaillacoise method), without the addition of liquor or sugar. Sandra, the eldest, will join them at the end of her studies in viticulture and oenology. Karine, the youngest daughter will join them to specialize in sales, especially in export; a beautiful family united in the service of the vine and the wine, one feels the joy and the pleasure in this beautiful domain.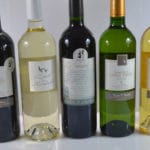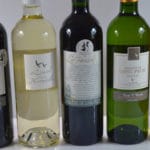 Gaillac rouge The compass 2015
With its dark ruby color, which announces a warm character, with very velvety tannins. With its predominantly fruity, even slightly spicy, aromas of pepper and blackcurrant which are expressed especially after aeration, do not hesitate to decant it for 5 to 6 hours if you drink it young. I reserve it for my cassoulet, but it will go very well with duck breast or game.
Gaillac red Mathieu 2015
Much softer than its big brother, the compass cuvée, with dominant black fruits and particularly blackcurrant, a crimson color with some ruby nuances. Full and round on the palate, emphasized by a structure made up of coated tannins.
The flight of white swallows Mauzac 2016
With this rather rare grape, originating in the region of Gaillac, brought up to date. A very bright lemon color, a very expressive nose with a lot of naturalness on purities of yellow and white fruits (peach ..), even perhaps exotic fruits.
Gaillac blanc Cuvée C. Bastide 2015
A yellow color with some gold reflections, a nose with a few touches of citrus fruit can be pink grapefruit, very ripe, lychee, finishing, as a final touch, with barely tart apricot.
Sweet Gaillac Sweetness of the Mists 2015
With its straw yellow color, from the first drops in the glass and the first tears, we love this beautiful color full of tenderness. Very smooth with its fruity nose with aromas of acacia honey with some notes of apples or quince paste. This wine brings an irresistible delicacy and sensuality, it will go best with a foie gras or also with a grand cru of dark chocolate.
Long-pech domain
Lapeyriere
81310 L'Isle sur Tarn
Phone: 05 63 33 37 22
Email: contact@domaine-de-long-pech.com2626 </p