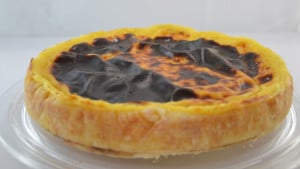 Recipe: Pastry flan
Instructions
Recipe for Flan pâtissier, my son had been asking me for this dessert for a long time, I was waiting to find a recipe. Like him, I like this ideal dessert after a nice walk in the forest. Always very generous, this dessert can be enjoyed with excellent coffee, young and old alike have asked for more. Homemade pastry flan, it's always nice to say I made it, a little bit of pride. However, baking is not always easy to achieve. Of course there are many recipes on the blogosphere, I will try other custard custard recipes.
Recipe ingredients:
Pastry flan recipe for 8 people:
500 gr of shortcrust pastry
6 eggs
200 gr of sugar
1 liter of raw milk
20 gr of butter
100 gr of cornstarch
1 Bourbon vanilla pod
Instructions
Preheat the oven to 150 °
Split the vanilla in half and remove the seeds.
Bring the raw milk to the boil with the seeds and the vanilla bean.
Whisk the whole eggs with the sugar to whiten the preparation.
Gradually add the cornstarch.
Filter the milk.
Gradually add the milk, whisking constantly.
Make the shortcrust pastry like here.
Roll out the shortcrust pastry.
Butter the pie plate.
Gently place the spread in the buttered mold.
Prick the bottom of the pie with a fork.
Pour the egg mixture over the shortcrust pastry.
Bake for 50 minutes.
If the pie is coloring too quickly, put aluminum foil on it.
Remove the pie as soon as it is cooked, then leave to cool.
Place in the refrigerator at least 1 hour before serving.
Preparation time: 15 minutes
Cooking time: 50 minutes
Number of people: 8
4 star rating: 1 review
What wine to drink with: Flan pâtissier
My favorite wine for this recipe: Alsace Chasselas grape Chasselas
Temperature between 8 ° and 10 °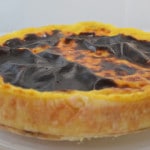 Zoom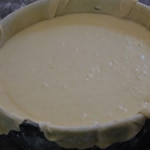 Pour over the pie shell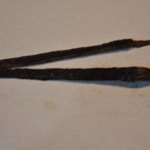 Split the vanilla pod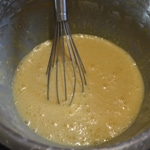 Mix the device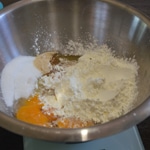 Add all the ingredients