Stéphane Orieux Domaine de la Bregeonnette in Vallet in Loire-Atlantique
It was the Roman soldiers who planted the first vines in the Nantes region around 280, with the decree of the Roman Emperor Probus. It is especially in the Middle Ages that we owe the extension of the vineyard in the Nantes area: indeed, the lords made available to the winegrowers of the lands, in their charge to plant them and to harvest the fruits of their labor, all in exchange for a quarter of the production, is the beginning of conversion. But it was approximately in 1639 that the Melon grape variety was introduced in Nantes, and it was especially after this terrible winter of 1709, after 5 freezing weeks, with peaks at -30 °, that all the strains were full of water burst under the effect of frost. It was the roots of the Melon grape variety from Burgundy that resisted this exceptional winter the best; he would therefore have been chosen to replant the vines.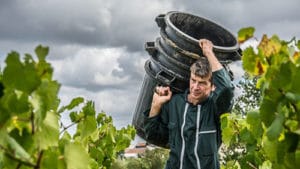 The wearer
In 1997, Stéphane, Joseph's son, took over his father's farm (vines and cattle breeding), imbued with respect for nature since his childhood; he stopped breeding a few years later to devote himself entirely to the vines and gradually expand his estate which now covers 18 hectares. Stéphane is constantly working to improve his know-how. The more than honorable work of these winemakers at La Bregeonnette since the beginning, today makes this area a benchmark in the Nantes region. For several years, the "Vignes de Nantes" have been urging him to join them. It is done in 2018.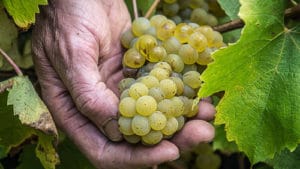 The bunch in the hand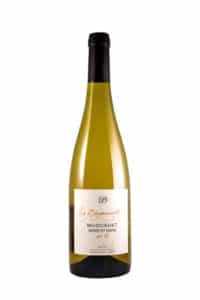 Muscadet Sèvre and Maine sur Lie
It is made from a single grape variety, Melon de Bourgogne. Aging on fine lees is at least 6 months and gives the wine roundness, fat, freshness and persistence. The color is golden yellow, the nose reveals fruity and even citrus aromas, while the mouth will offer a nice freshness, its structure is underlined by some peppery touches.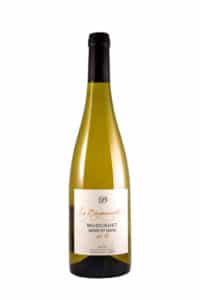 Muscadet Clos de la Coudray 2014
Selection of an old vine of over 40 years, located in the Clos de la Coudray. A shaved white wine with the discreet intensity of a long-lasting Muscadet, stratifying its floral delicacy. With a delicate but powerful nose with some flavors of citrus, honey and even pear. On the palate, it reveals its ample, mineral and persistent character. This organically grown Muscadet is surely part of the elite of Muscadets, wines from the Pays de la Loire.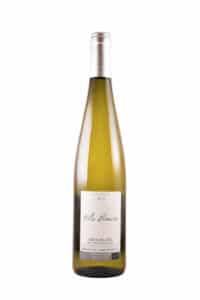 Organic Folle Blanche 2016
This Gros-plant from the Nantes region, marketed by Stéphane with the label "Folle Blanche" (from the name of its grape variety), has a nose with predominantly vegetal aromas of white flower and some touches of citrus (lemon and pomelo). Lively but fresh wine of very light color with slight green reflections. On the palate it is nervous but mainly surprises by its freshness and lightness; it will go wonderfully with all seafood platters.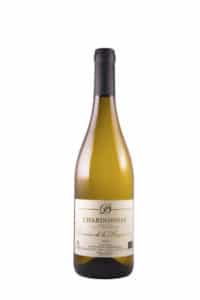 Chardonnay Val de Loire Bio 2015
Chardonnay gives birth to elegant, aromatic and long-lasting wines, it has a very particular style making it a fresh and fruity wine. A beautiful golden color nuanced with gold with a nose with a bouquet ranging from yellow peach to apples and citrus, even going with a hint of caramel and fresh butter. It is especially not drunk iced and is enjoyed around 10 to 12 ° and is drunk immediately, but it can be stored for a few years.
Domaine de la Bregeonnette
The key
44330 Vallet
Phone. 02 40 46 68 41
Mail: stephane.orieux [AT] wanadoo.fr
 </p