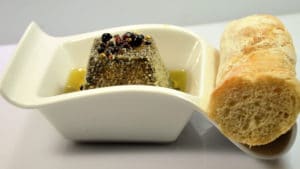 Recipe for dry goat cheese in olive oil
The dry goat cheese, I love it !! the harder it is, the more I get off, if I can put it that way. We were at La Motte Beuvron this summer, not to taste a tarte Tatin, but for the national equestrian competition, my daughter has prepared it all year round. During these long days I wandered to the rhythm of my courage and the weather, as luck always does things well, I met in the depths of the countryside, an old farm, with a couple of old peasants who were far too nice, immediately the current is passed. They were retiring at the end of the year, so cheer them up for a few more weeks. All the goats were € 1 or € 2
Super dry, just as I love them, and presto !! a short text message to my friends and I left with 75 € of goat cheese… .. So it was this peasant woman (sorry, I forgot her first name) who advised me to put a dry goat in olive oil. We are in November and I have just tasted my dry goat cheese in olive oil, a killing still so tasty, it has not lost its character, its flavor. Frankly test if you have very dry goats.
Dry goat cheese recipe in olive oil for 1 pyramid cheese
Ingredients :
1 extra dry pyramid goat
20 cl of olive oil
5 juniper berries
½ teaspoon ground pepper
4 red berries
1 small shallot
Instructions
Choose a goat that is as dry as possible, often you can no longer cut it with a knife.
Peel the small shallot.
Scald the container, as if to make preserves, then wipe it with a clean cloth.
Pour the oil into the container, without dripping over the cheese.
Add the spices and shallot.
Close the jar and put it in your fridge for 3 months.
Preparation time: 5 minutes
Cooking time: 0 minutes
Number of people: 1 Pyramid Cheese
4 star rating: 1 review
What wine to drink with: Dry goat cheese in olive oil
My favorite wine for this Trousseau recipe Grape varieties: Trousseau, Pulsard, Pinot noir
Temperature between 10 ° and 13 °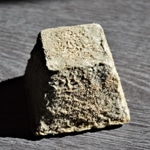 Dry goat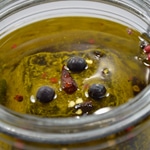 Fill with oil