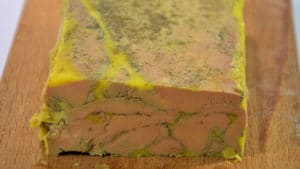 Foie gras terrine recipe
Here is a great way to prepare a foie gras terrine, ideal for your first foie gras, here with this recipe we focus on the flavor of foie gras. No alcohol in this foie gras terrine, just Sichuan pepper to divinely flavor this lobe. The fact of slicing it simplifies the stripping of the lobe as much as possible, the veins come out when you cut the liver, all you have to do is pull on it. Choose a lobe of French foie gras, 1st choice or extra, you will not have any surprises by choosing a product labeled by our breeders. I like foie gras in all its forms, but I also like to present it with a divinely scented chutney. For this recipe I chose a foie gras from the southwest, this year with the avian flu it is a little difficult to have lobes, but it is also reassuring to know that in France the farms are monitored (this which makes the reputation of French products). An easy-to-make foie gras terrine, you can even choose a veined foie gras, there are now unseasoned products, ideal for people who do not want to take risks.
Foie gras terrine recipe for 8 to 10 people
Ingredients :
1 lobe of duck foie gras
8 g of Sichuan pepper to crush
7 g of sea salt
Instructions
Preheat the oven to 100 °
Take out the foie gras 30 minutes before working it.
Cut into 2 cm thick slices.
Remove the veins.
Crush the pepper directly with the salt.
Rub the liver on each side with the pepper mixture.
Press lightly to penetrate the salted preparation.
Reserve 10 minutes in the freezer.
Heat a non-stick pan.
Place the slices of foie gras in the steaming pan.
Enter about 30 seconds, then go back and enter another 30 seconds.
Place the foie gras on clinging paper.
Let cool.
Place the slices of foie gras in the terrine.
Squeeze lightly to release all the air.
Pour hot water into the double boiler.
Bake for 25 minutes.
Remove the foie gras from the bain-marie and leave to cool.
Place a lid on the liver and compress it overnight in the refrigerator.
The next day, remove the cover, smooth the foie gras a little with barely heated fat.
Place in the refrigerator for another 48 hours, then enjoy without moderation
Preparation time: 20 minutes
Cooking time: 25 minutes
Number of people: 8 to 10
4 star rating: 1 review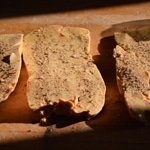 Salt and spice the foie gras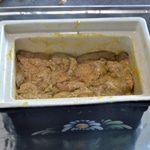 Fill the terrine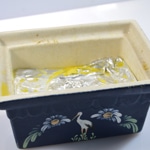 Pack cover with aluminum foil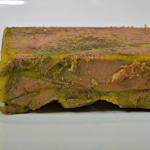 Unmold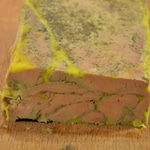 Zoom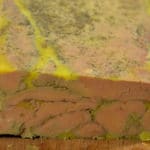 Which wine to drink with: Foie gras terrine
My favorite wine for this sweet Gaillac recipe Grape varieties: Len de Lei, Mauzac
Temperature between 08 ° and 10 °
Partnership with the domain of Long-Pech in Lisle sur Tarn in the Tarn
A thought to all those connected from France or abroad in love with French cuisine and its wines, here is a great opportunity for you to buy a quality wine, without any risk, to accompany my recipe for Terrine de foie fat. I selected this sweet Gaillac wine from the Domaine de Long Pech after tasting it, I really liked this sweet wine but with its freshness in the mouth and above all its limpid yellow. It goes wonderfully with this terrine.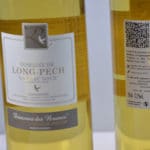 Zoom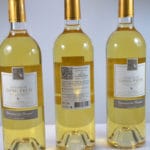 Bottles
Gaillac sweet sweetness of the mists 2015
For 4 generations, the Domaine de la Bastide has showcased the products of their vines, thanks to their know-how and especially the fruit of family work, rewarded in 2014, 2015, 2016. With a manual harvest in several passages in the vineyard, in order to select only ripe bunches with maximum concentration thanks to noble rot. Often harvested after the first cold, late harvest, or even the first frost, this over-maturity makes it possible to develop a sweet wine without adding concentrate or chaptalization. Ideal to accompany a foie gras.
Long-pech domain
Lapeyriere
81310 L'Isle sur Tarn
Phone: 05 63 33 37 22
Email: karine@domaine-de-long-pech.com </p