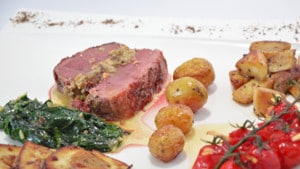 Recipe Duck breast with foie gras
Instructions
Recipe for duck breast with foie gras and porcini mushrooms, here are the end-of-year celebrations. I offer you your meat dish, bites of happiness. With each bite it's the same thing, yet it remains a very simple recipe to make. Baking is very suitable for duck breast, if you respect the preparation times. Allow the duck breast to relax after cooking in aluminum foil. Test, it will be approved! The advantage with this kind of product is that you are 4 or 15 people, the recipe is always so simple.
Recipe ingredients:
Recipe of Duck breast with foie gras and porcini mushrooms for 5 people:
2 duck breasts
2 small porcini mushrooms
40 gr of butter
100 gr of foie gras
2 tablespoons of olive oil
1 tablespoon of Séchouan pepper
1 teaspoon of Cubec tail pepper
40 gr of hazelnuts
Instructions
Roast the hazelnuts in a pan.
Crush the pepper in a mortar.
Scrape the porcini stems and rub the heads with a small brush.
Peel and finely chop the shallot.
Heat 25 g of butter with the oil in a large saucepan with the shallot.
Add the mushrooms, stirring regularly.
Until the mushrooms have rejected their waters and are well colored.
Cut the skin of the duck without touching the flesh.
Sear the duck breast skin side down in a very hot pan for a few minutes.
Chop the hazelnuts with a knife.
Crush the hazelnuts, lukewarm porcini mushrooms and foie gras with a fork.
Season the preparation with salt and pepper.
Spread this preparation on a duck breast on the flesh side.
Place the other duck breast, still flesh sides.
Tie the two duck breasts together.
Regulate the stuffing between the duck breasts using a spoon.
Place in the oven for 30 minutes at 200 °.
Wrap the duck breasts right out of the oven in aluminum foil for 5 to 10 minutes
Slice and enjoy
Preparation time: 45 minutes
Cooking time: 30 minutes
Number of people: 5
4 star rating: 1 review
What wine to drink with: Duck breast with foie gras and porcini mushrooms
My favorite wine for this recipe: Bourgogne Pinot noir grape Pinot noir
Temperature between 14 ° and 16 °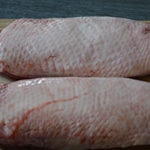 Take out the duck breasts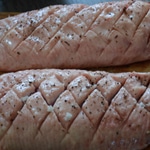 Cut the skin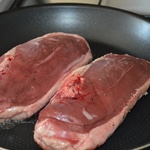 Grill skin sides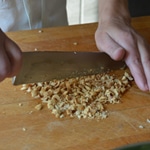 Finely crush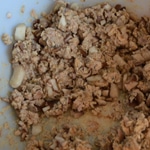 Add the foie gras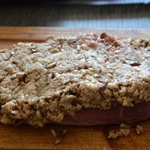 To mix together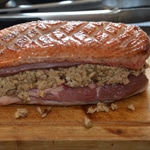 Place the other duck breast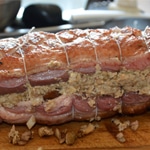 Tie up regularly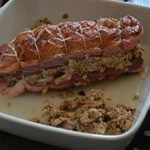 Place in a baking dish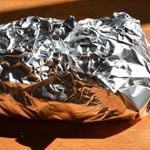 Cover 10 minutes out of the oven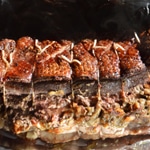 Cooked breast<img src="/wp-content/uploads/2021/09/4265438852545631512.jpg" class="aligncenter"