Recipe: Yogurt sauce
Yogurt sauce recipe, here is an ultra light sauce, ideal to accompany cucumbers or artichokes, it is so good that it is eaten with a spoon. A light recipe it can accompany a fish but also a poultry. You can add a little crème fraîche but of course the calories go up a little. If you take a stirred natural yogurt it will be smoother.
Recipe ingredients
Yoghurt sauce recipe for 2 to 4 people:
¼ of a bunch of parsley
1 nice shallot
1 stirred yogurt
1 tablespoon of light cream
1 teaspoon of red berry
1 teaspoon of mustard
Salt and pepper
Instructions
Rinse the parsley under running water, then wipe it dry with food paper.
Peel and roughly chop the shallots.
Finely chop the shallot and parsley with a knife.
Pour the parsley and shallots in a small salad bowl.
Drain the stirred yogurt.
Salt and pepper ;
Add a spoonful of light cream.
Mix the sauce, taste and adjust if necessary.
Pour the red berries over the sauce.
Place in the refrigerator and serve very chilled.
Preparation time: 10 minutes
Cooking time: 0 minutes
Number of people: 2 to 4
4 star rating: 1 review
What wine to drink with: Yogurt sauce
My favorite wine for this recipe: Alsace riesling Grape Riesling
Temperature between 08 ° and 11 °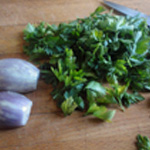 Parsley shallots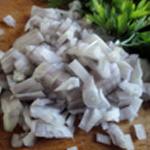 Chop the shallots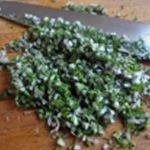 Add the parsley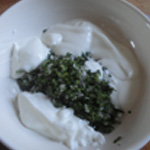 Add the yogurt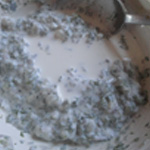 To mix together