Recipe: Hash Parmentier with duck confit
Minced Parmentier duck confit recipe, here is a new way for your duck confit recipe. This Duck Parmentier mince recipe remains an easy recipe. There are of course hundreds of the most famous Parmentier purees made with meat, but also fish and vegetables. This time I chose Duck Parmentier recipes. For this recipe you can use confit duck legs that are found in the store, but the best of the best is of course to confine the duck yourself.
Recipe ingredients
Minced parmentier with duck confit recipe for 4 people
4 fatty duck legs
8 bay leaves
1 pot of duck fat
1 kg of potatoes (Bintje, Ker Pondy, Monalisa, Ratte)
10g of salt (or a level teaspoon)
150 g butter
0.2 l whole milk
1 pinch of nutmeg
Salt and pepper
Instructions
Put the duck legs on a grid skin side up, place a few bay leaves here and there.
Generously salt the duck legs.
Film the whole, taking care to place a container of the same size as the grid under the thighs.
Let everything rest overnight in a cool place.
Remove the grains of salt, melt the duck fat in your casserole dish.
Place the duck legs face to face, the ideal would be for the thighs to be covered with fat.
Leave to cook for 4 to 5 hours in the oven at 120 °. Once the duck is cooked through.
Bone the thighs and shred your meat.
Peel and cut the potatoes and place them in a saucepan of cold water add 10 g of coarse salt. Let cook slowly, the water should just simmer until you can pierce all the potatoes right through with a knife.
Drain the potatoes without rinsing them.
Crush them with the mash press, heat the milk and add the grated nutmeg.
Pour the hot milk into the mash, turning as before, until the mash is well combined.
Incorporate butter, salt and pepper.
Assemble your verrines by starting with a layer of mash, then a layer of confit and then finish with a layer of mash.
Scatter a few knobs of butter on top and cook in the oven for 45 minutes then pass under the grill for 5 minutes.
Preparation time: 20 minutes
Cooking time: 4 to 5 hour (s)
Number of people: 4
4 star rating: 1reviews
What wine to drink with: Minced Parmentier of duck confit
My favorite wine for this recipe Alsace Pinot noir (Red) Grape varieties: Pinot
Temperature between 13 ° and 14 °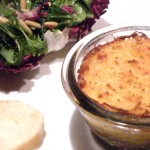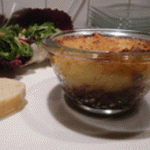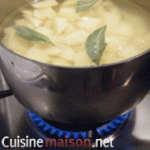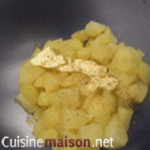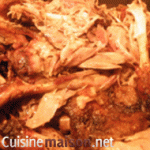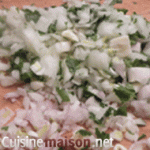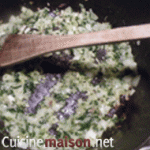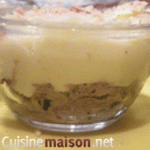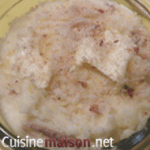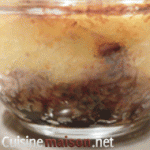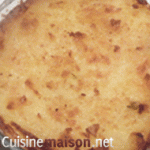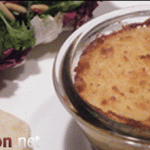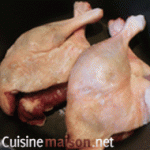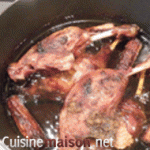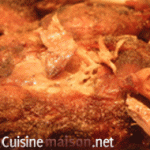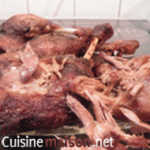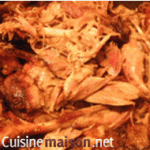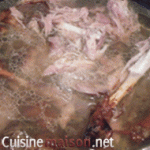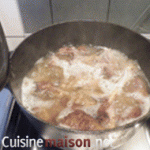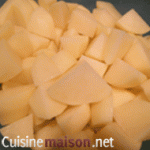 </p