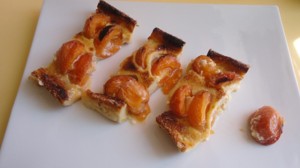 Recipe: Apricot clafoutis
Apricot clafoutis recipe, we found archis ripe apricots at the market, in summer I love to cook clafoutis with seasonal fruits. The recipe for clafoutis does not vary depending on the fruit, you just have to allow a different time for cooking. For very juicy red fruits like blackberries, the cooking time should almost be doubled. For the apricot clafoutis, it is advisable to reduce the cooking, be careful to sweeten well, some people have trouble with the acidity of the apricot. Here is an easy recipe for clafoutis, the secret besides cooking is to beat the eggs with the sugar, they must be like a mousse.
Recipe ingredients
Apricot clafoutis recipe for 6 people:
12 apricots
1 tablespoon of brown sugar
5 eggs
60 gr of flour
200 gr of powdered sugar
1 pinch of salt
20 cl liter of milk
20 cl of fluid cream
50 gr of butter
1 sachet of vanilla sugar
20g brown sugar
Instructions
Rinse the apricots quickly then dry them.
Beat the eggs with the sugar until the mixture is white.
Add the sifted flour in rain without stopping mixing, until the mixture is very smooth.
Melt 50 gr of butter in the microwave, then add it to the preparation.
Add the cream and then the milk.
Butter your clay mold with the rest of the butter.
Arrange your apricots at the bottom of the dish.
Cover with the dough you have prepared.
Sprinkle 60 gr of butter on the preparation
Bake in a hot oven at 200 °, on the lowest rack of the oven for 10 minutes.
Lower the oven to 180 ° and finish cooking for 20 minutes.
Take out of the oven at the end of cooking and distribute the vanilla sugar with 20 g of brown sugar over the clafoutis.
Enjoy lukewarm.
Preparation time: 30 minutes
Cooking time: 30 minute (s)
Number of people: 4
4 star rating: 1 review
What wine to drink with this apricot Clafoutis:
My favorite wine for this recipe Coteau du layon Grape variety: Chenin blanc
Temperature between 7 ° and 8 °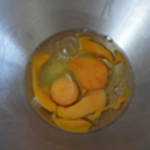 Break the eggs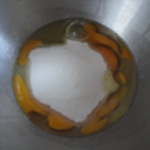 Add sugar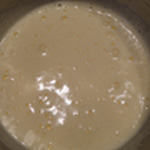 Blanch the eggs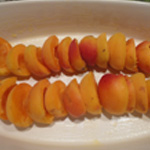 Put the apricots away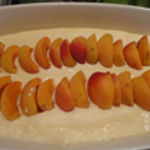 Pour the device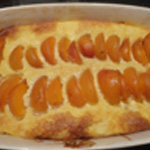 Cooked clafoutis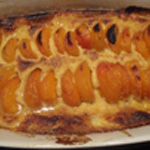 Zoom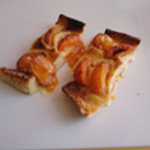 Plate