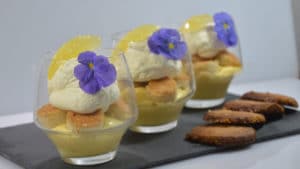 Lemon Freshness Blast Recipe
It's all in the title, and believe me, this dessert is really a killer, as you go down in the verrine the lemon flavor increases. It was my friend Laurence who gave me a supply of "Régal" magazine, so I found this devilish recipe in this magazine. I took advantage of the lemon festival in Menton to make this Explosion of lemon freshness, it's almost a lemon tart, but then well revisited. I made this lemon dessert on the occasion of a tasting evening at home, we tasted wines and dishes all evening and this dessert was finished by all, even after a more than generous meal. For this recipe, of course, the lemon must be organic, because you will zest them without moderation, you will love this lemon tart that I presented in a glass, you also have the pleasure of the eyes. To keep the shortbread from the dough, I prepared two pockets with smooth nozzles. You'll love that boost of lemon flavor with this Lemon Blast of Freshness.
Lemon explosion of freshness recipe for 8 people
Ingredients :
Lemon cream
2 untreated lemons
145 g caster sugar
3 whole eggs
15 cl of lemon juice
200 g butter
Shortbread
25 g of candied lemon
200 g semi-salted butter
75 g unsalted butter
1.5g salt
1 hard-boiled egg yolk
90 g icing sugar
5 gr of lemon zest
265 g flour
50 g of potato starch
Light lemon cream
225 g liquid cream
150 g lemon cream
1 fresh lemon
Instructions
Prepare the lemon cream the day before.
Pull the zest from the lemons.
Rub the zest between your hands with the sugar.
Mix the sugar with the eggs and the lemon juice in a bowl.
Place the bowl in a double boiler to thicken the cream while stirring.
Filter the cream.
Cut the 200 g of butter into cubes.
Place the cream in a cold bain-marie, incorporate the butter, smoothing with a whisk.
Mix with a robot plunger, then film and set aside in the refrigerator.
Prepare the shortbread
Separate the egg.
Combine the butter, salt, icing sugar and all the ingredients for the shortbread in the bowl of the food processor.
Mix to mix, without insisting.
Form a ball, film and set aside at least 2 hours.
Preheat the oven to 170 °
Roll out the shortbread dough over 0.5 cm and cook for about 12 minutes.
Then let cool.
Light lemon cream
Whip the fresh cream, it should be supple, but be careful not with whipped cream.
Incorporate 150 g of lemon cream, more or less.
Assemble the verrines
Start with the lemon cream.
Break the shortbread dough then add it on the lemon cream.
Cover with light cream.
Add a few raw peeled lemons.
Preparation time: 50 minutes
Cooking time: 12 minutes
Number of people: 8
4 star rating: 1 review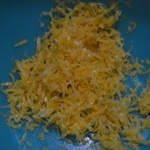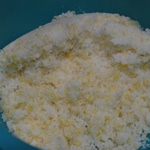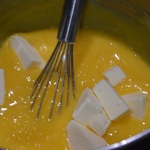 Melt the butter in the lemon machine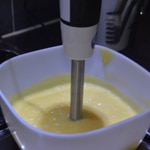 Mixer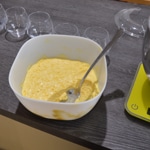 Go to the refrigerator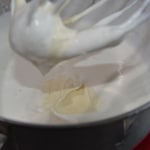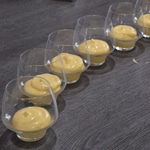 Pour into a verrine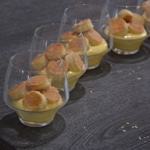 Add the shortbread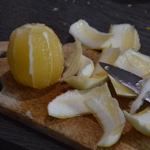 Pull the supreme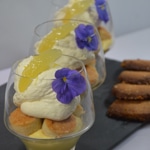 To end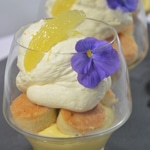 Zoom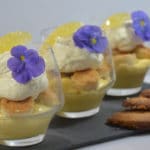 What wine to drink with: Explosion of lemon freshness
My favorite wine for this recipe: Crémant du Jura Grape Chardonnay
Temperature between 07 ° and 8 °
Partnership with the Jacques Tissot estate in Arbois in the Jura
A thought to all those connected from France or abroad in love with French cuisine and its wines, here is a great opportunity for you to buy a quality wine, without any risk, to accompany my recipe for Explosion de lemony freshness I selected this Jura Crémant from Jacques Tissot's estate in Arbois in the Jura after tasting it; I loved these fine and delicate little bubbles. A Franc Comtois wine for an Explosion of lemon freshness recipe, nothing more normal, its yellow color with golden reflections and its aromatic freshness will not leave anyone indifferent.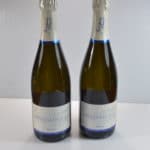 Bottles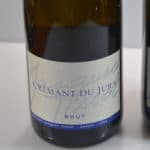 Zoom
Domaine Jacques Tissot
39 rue de Courcelles
BP88
39600 Arbois Cédex
Phone. 03 84 66 24 54
Magazine recipe source: Recipe treat from Pierre Hermès </p