Recipe: Feta brick
Brick feta recipe, a nice little starter ready in a few minutes, I would classify this recipe in the easy recipes. I used stainless steel rings to keep the shape of my feta brick, be careful when coming out of the oven, the stainless steel keeps the heat well. The addition of black olives makes the appliance a little dirty, so if you are sensitive to salt you can reduce the black olives. We love feta and love it when it melts a bit in the heat without spreading all over it. The best feta I have eaten is in Greece, especially since they are very generous in the restaurant with the portions, I still dream of it. I served my feta brick as a starter, just placed on a beef heart tomato steak.
Recipe ingredients
Feta brick recipe for 6 people:
250 gr of feta
100 gr of husked Comté
8 large basil leaves
2 eggs
2 tablespoons of liquid cream
10 black olives Greek style
70 gr of parmesan
1 knife tip of ground cloves
½ nutmeg
80 gr of butter
Instructions
Pitted the black olives, then finely chop.
Mash the feta with a fork in a salad bowl.
Rinse and dry the basil, then finely chop and add to the feta.
Add the black olives.
Break the eggs then mix.
Grate the Comté and the Parmesan then add to the preparation.
Grate the nutmeg, add with the cloves.
Heat the butter, then generously butter the pastry sheets.
Place a large quenelle of feta preparation in the center of the leaf.
Fold the sheet over and place in the hot oven for about 10 minutes.
Preparation time: 15 minutes
Cooking time: 10 minutes
Number of people: 6
4-star rating: 1 review)
What wine to drink with: Feta brick
My favorite wine for this recipe: Côte du Ventoux red Cépage Syrah, Grenache noir, Carignan
Temperature between 15 ° and 16 °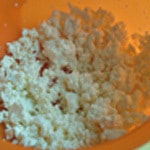 Slice the feta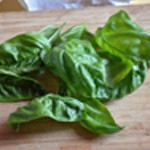 Rinse the basil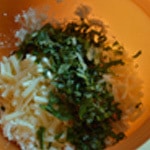 Mix feta and basil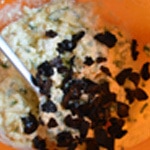 Add the black olives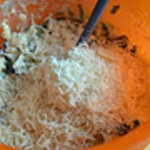 Mix with the parmesan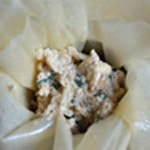 Butter the leaves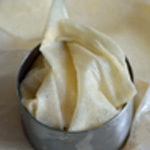 Mold in circles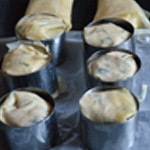 Ready for the oven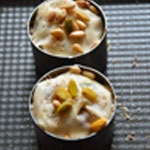 Sprinkle with pine nuts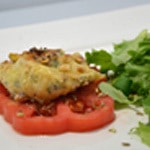 Zoom