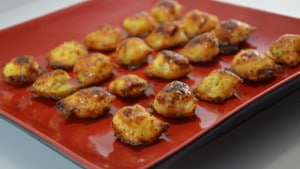 Recipe: Feta pastry
Summary: Feta puff pastry recipe, ideal to start a meal with friends with the crunchy puff pastry and the softness of melted feta. These puff pastry are swallowed up in a bite. If you can serve the warm feta puffs they will be much more appreciated. At home, we never buy cupcakes for the aperitif or peanuts. Nothing could be better than making preparations for the aperitif, playing with colors and tastes. Feta is always a bit important to me, remembering several trips to Greece, I love this country and I love the people. In this country they are rather generous with this cheese, especially with the Greek salad. I used my ravioli plate to make these feta puff pastry, well I won't do it again, too difficult to keep the shapes.
Recipe ingredients:
Feta puff pastry recipe for 6 people:
1 jar of feta in oil.
2 rolls of puff pastry
1 egg yolk
1 teaspoon of poppy seeds
Instructions
Preheat the oven to 180 °.
Take out the puff pastry an hour in advance.
Flour one side of the puff pastry circle.
Place the circle on the flour side in the ravioli mold
Let the dough rest and help it to descend well to the bottom of the baking sheet.
Place a cube of feta in each cell.
Gently crush each cube of feta with a fork.
Cover with the other circle of puff pastry.
Roll with a roller so that the two sheets of puff pastry are welded together.
Generously brush the surface of the puff pastry with the egg yolk and a little water.
Sprinkle with the poppy seeds.
Place in a hot oven for 18 to 20 minutes.
Preparation time: 20 minutes
Cooking time: 18 minutes
Number of people: 6
4 star rating: 1 review
What wine to drink with: Feta pastry
My favorite wine for this recipe: Alsace Auxerrois grape Auxerrois
Temperature between 8 ° and 10 °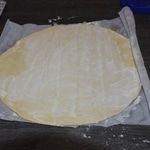 Roll out the dough
Add the feta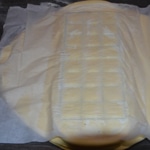 Cover with the dough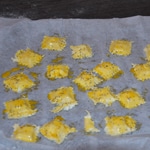 Pass the egg yolk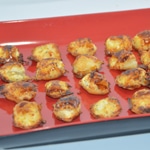 Zoom