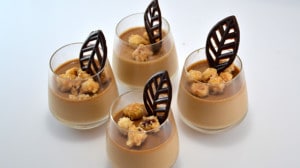 Recipe: Panna cotta with nuts
Nuts panna cotta recipe, a delicious dessert that reminds us of the good old days. The taste was very present and the abundant hazelnuts, slightly caramelized, they doubled the greed. It's been a long time since I had eaten a Nuts. Here it is my friend Beatrice who had a stock in her store with a too short date, and presto who is collecting it? And I'll pass it on to all of you. Panna cotta with Nuts for children and even older ones so as not to write especially older ones. Be careful, this remains a very sweet panna cotta, I will start another less sweet recipe, although I did not add sugar in the recipe for panna cotta with Nuts.
Recipe ingredients
Panna cotta recipe with Nuts for 7 verrines of 08 cl:
50 cl of liquid cream
6 bars of nuts
1 gr of agar agar
20 g of water
60 sugar
Instructions
Heat the cream, add the Nuts and allow to melt gently.
Pass to Chinese to recover the hazelnuts.
Heat the cream then add the agar agar from the first broths.
Whisk well.
Pass the cream preparation through a Chinese.
Pour into the verrines.
Place in the refrigerator.
Heat the water and the sugar, raise the syrup to 118 °
Pour the hazelnuts collected out of the heat and stir until a white crystallization.
Return to the heat and caramelize the hazelnuts.
Place the caramelized hazelnuts on cling film.
Coarsely break the hazelnuts.
Distribute the hazelnuts over the verrines.
Preparation time: 30 minutes
Cooking time: 0 minutes
Number of people: 7
4 star rating: 1 review
What wine to drink with: Panna cotta aux Nuts
My favorite wine for this recipe: Alsace muscat late harvest Grape variety Muscat Blanc
Temperature between 07 ° and 10 °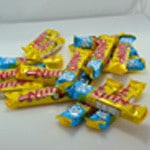 The nuts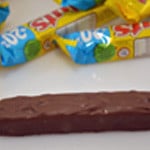 Melt the nuts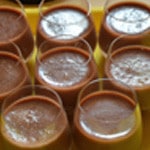 Pour into the verrines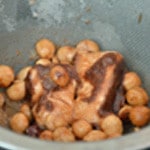 Reserve the hazelnuts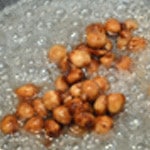 Caramelize them in the caramel