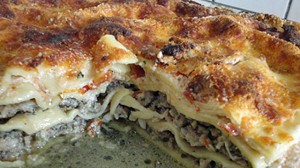 Recipe: Ricotta Lasagna
Ricotta lasagna recipe, here are lasagna revisited with veal, flavored with slivered almonds, without tomato sauce. The ricotta gives a particular softness to these lasagna and allows a lot of variations that I will put in line. A real killer to be enjoyed without moderation, you will see your dish melt at a high speed, and opinions will be unanimous. Ricotta lasagna to try it is to adopt it.
Recipe ingredients
Ricotta lasagna recipe for 10 people:
500 g of fresh dough
1,200 kg of veal
120 g of flaked almonds
700 g Ricotta
1 bunch of parsley
1 onion
50 g frozen chives
50 g frozen parsley
300 g of sundried tomatoes
2 balls of mozzarella
100 g of cream cheese
8 tablespoons of olive oil.
Instructions
Make the fresh dough like here.
Chop the veal or have it done by the butcher.
Chop the onions.
Salt 10g per kg of meat and pepper 1g per kg of meat.
Add the herbs
Toast the almonds in a dry pan.
Roughly chop the slivered almonds.
Work the ricotta with a fork.
Add 2 tablespoons of olive oil.
Pre-cook the lasagna for 2 minutes, because there is not much sauce in this preparation.
Lightly oil the bottom of a baking dish.
Place a row of fresh dough
Arrange the meat on the dough
Place another row of fresh dough
Arrange the meat on the dough
Place another row of fresh dough
Add the ricotta to the sun-dried tomatoes
Place another row of fresh dough
Sprinkle with Parmesan to finish your lasagna
Bake in a hot oven for 60 minutes at 180 °, rotating heat
Preparation time: 60 minutes
Cooking time: 60 minutes
Number of people: 10
4 star rating: 1 review
What wine to drink with: Ricotta lasagna
My favorite wine for this recipe: Bourgogne Pinot Noir Grape Pinot Noir
Temperature between 15 ° and 17 °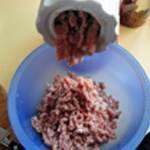 Mix the meat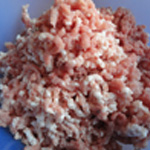 Salt and pepper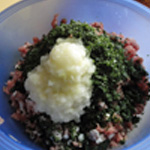 Add parsley and onions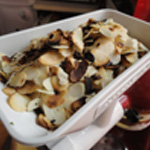 Toast the almonds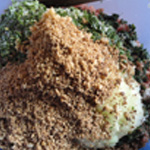 Mix the toasted almonds
Dried tomatoes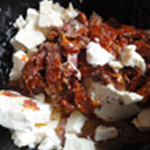 Add the ricotta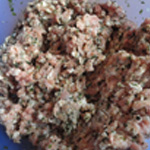 Pepper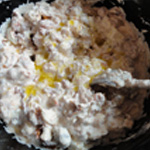 Add oil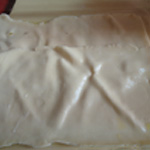 Pre-bake the dough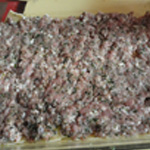 Add the stuffing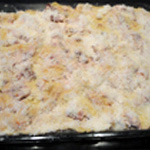 Ricotta and tomato layer
Cooked lasagna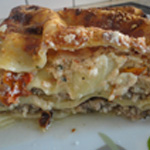 Zoom<img src="/wp-content/uploads/2021/09/5344442394534558515.jpg" class="aligncenter"