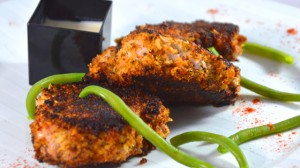 Recipe: Filet mignon with gingerbread
Gingerbread filet mignon recipe, I love this flavored meat with all the spices, I love the smell during cooking which increases slowly while awakening the taste buds. Be careful during cooking, you must start with a very hot pan, but lower quickly to cook slowly. The filet mignon must remain tender but cooked inside, divinely flavored, it will not leave anyone indifferent.
Recipe ingredients
Gingerbread filet mignon recipe for 3 people:
1 filet mignon
6 slices of gingerbread
1 teaspoon of oregano
1 teaspoon of Provence herbs
15 cl of dry white wine
6 cloves of garlic
2 tablespoons of mustard
25 cl Fresh cream
White wine
Salt and pepper
Instructions
Dry the gingerbread in the oven at 80 °.
Garnish the filet mignon.
Mix the gingerbread with the herbs, salt and pepper.
Cut the fillet into 2 cm thick medallions
Moutard the fillets, on both sides
Bread fillets in the gingerbread, firming up.
Cut the garlic cloves in half, put them in a saucepan.
Cover with water and let heat, stop with the first broth, drain the water.
Peel the garlic, cover it with water, heat, stop with the first broth, drain the water.
Add the white wine, salt and pepper, the cream and the peeled garlic cloves to the saucepan.
Heat, stop with the first broth and mix everything.
Simmer the sauce until obtaining a smooth cream.
Heat a pan with the oil and butter.
Sear the gingerbread medallions when the pan is steaming.
Lower the heat and roast the medallions.
Be careful not to burn them, the pan should not be too hot.
Preparation time: 20 minutes
Cooking time: about 10 minutes
Number of people: 3
4 star rating: 1 review
What wine to drink with: Filet mignon with gingerbread
My favorite wine for this recipe: Beaune rouge Grape Pinot Noir
Temperature between 16 ° and 17 °
Thanks to Kiki for this great recipe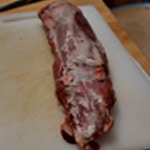 The net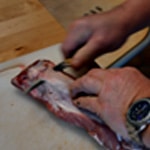 Trim the net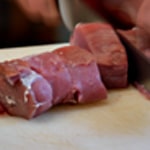 Slice the fillet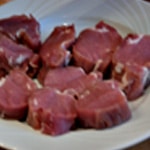 Pepper the fillet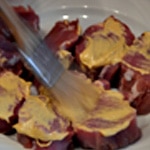 Mustard generously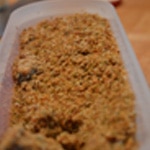 Mix the gingerbread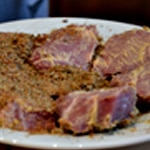 Pass the filet in the gingerbread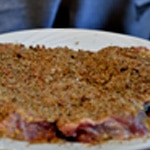 Sprinkle with the rest of the breadcrumbs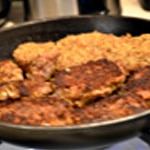 Cook in a not too hot pan.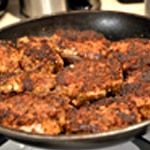 Cook gently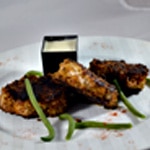 Filet and garlic sauce<img src="/wp-content/uploads/2021/09/5892709167532706480.jpg" class="aligncenter"