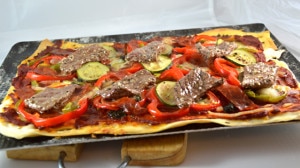 Recipe: Spicy Beef Pizza
Spicy Beef Pizza Recipe If you are wondering how to make a pizza, here is an original recipe and one that you will never have eaten elsewhere, ideal to be original, no. But in addition if you make your homemade dough, it will only know the better, I like this slightly spicy and barely spiced beef, in addition to its original appearance it tastes wonderful, the beef was tender just a few minutes this baking in the oven. A spicy beef pizza with all the vegetables present on this pizza, it's almost a complete meal, I loved to bite into the beef. This pizza will stay with us in the anal, well it's true that I had my son every weekend and like his friend they are very meat and very beef and believe me it's not me who wants to complain.
Recipe ingredients
Spicy Beef Pizza Recipe for 3
400g pizza dough
1 red pepper
1 green pepper
1 large onion
½ small zucchini
360 gr of beef in the rump
1 teaspoon hot oil
½ teaspoon of chili puree.
3 teaspoons of sesame oil
½ teaspoon ground pepper
1 teaspoon of sesame seeds
60 gr sliced chorizo
Instructions
Preheated the oven to 200 °.
Slice the meat into a small rectangle of 5 minimum thickness.
mix the oils and sesame seeds.
Pound the peppercorns coarsely.
Add the pepper to the oils, pour the chili puree then mix again
Generously brush the meat with the pepper mixture
Roll out the pizza dough.
Generously spread the tomato sauce.
Generously sow the crushed pepper.
Peel the onions then cut them finely, add them to the tomato.
Rinse the peppers, cut them into slices, removing the middle, then add them to the pizza.
Finely cut the zucchini after rinsing it, then place the zucchini slices on the pizza.
Slice the chorizo into small strips and add it to the pizza.
Place in the hot oven and bake for 26 minutes.
Add the meat and, depending on the cooking choice, continue in the oven for 2 to 5 minutes.
Preparation time: 30 minutes
Cooking time: 26 minutes
Number of people: 3
4 star rating: 1 review
What wine to drink with: Spicy Beef Pizza
My favorite wine for this recipe: Beaujolais red grape Gamay
Temperature between 11 ° and 12 °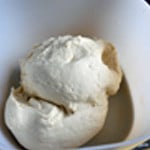 Prepare the dough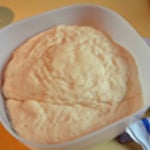 Puffy dough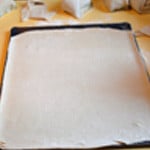 Roll out the dough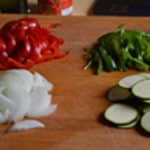 Slice the vegetables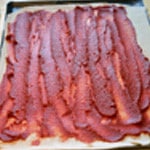 Spread the double concentrate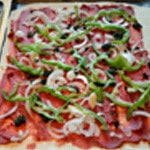 Add the vegetables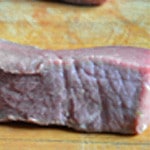 Take out the meat 30 minutes before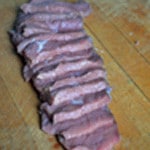 Slice the meat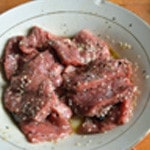 Pour in oil and pepper
Ready to cook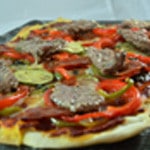 Cooked<img src="/wp-content/uploads/2021/09/1606328773786851571.jpg" class="aligncenter"