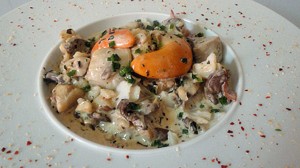 Recipe: Fish fricassee
Fish fricassee recipe, I still had some fish from my carpaccios, I took the opportunity to make a little mascarpone mixture. Recipe made with a mixture of leftover fish, a success we loved. I had mushrooms in the freezer that I cooked directly in the pan, letting them throw away their waters.
Recipe ingredients
Fish fricassee recipe for 4 people:
300 g sliced and frozen mushrooms
600 g of fish (scallops, Cod, Salmon, Mussels)
1 clove of garlic
2 tablespoons of frozen basil
2 tablespoons of dry white wine
40g butter
1 tablespoon of olive oil
3 tablespoons of mascarpone
Instructions
Heat the pan with the oil.
Add the frozen mushrooms to the hot fat.
Add the chopped garlic.
Leave the heat on high gas, to evaporate the juice from the mushrooms.
Add the white wine as soon as the mushrooms are poured out.
Cook until dry.
Add the butter then the fish, when the butter has melted
Season with salt and pepper, add the basil.
Add the mascarpone and let reduce to thicken.
Serve very hot.
Preparation time: 30 minutes
Cooking time: 4 to 5 minutes
Number of people: 4
4 star rating: 1 review
What wine to drink with: Fish fricassee
My favorite wine for this recipe: Chassagne montrachet Grape Chardonnay
Temperature between 12 ° and 14 °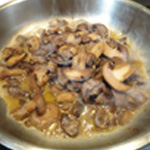 Throw the mushrooms in a hot pan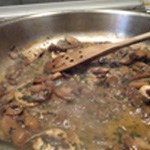 Let the water reduce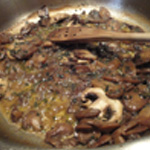 Further reduce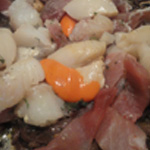 The fish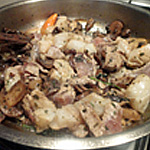 Grab the fish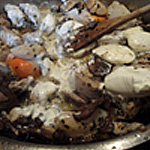 Cream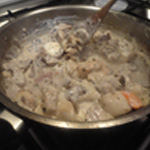 Let reduce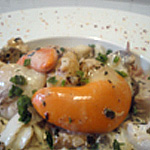 Zoom