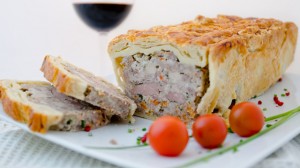 Recipe: paté en croute
Pie. Recipe for homemade paté en croute, we tasted it during the Pascal Weekend. For my pate a paté en croute I called on my baker, he prepared me the already rolled dough with a thicker cover, the result was very satisfactory. The paté en croute a great moment during the realization, a certain impatience during its obligatory rest in the refrigerator. But when the moment arrives to slice the paté en croute, the throat a little tight the cut slice and there, that you happiness when the stuffing appears tidy with different colors. Then comes the aroma of the paté en croute there often I crack, satisfied with my work, I am happy.
Recipe ingredients
Pâté en croute recipe for 10 people:
700 g of boneless guinea fowl, i.e. 1 guinea fowl
400 g rib of loin, boneless
200 g of throat
1 chicken shallot
2 carrots
½ bunch of parsley
3 tablespoon of armagnac
75 cl of Chassagne-Montrachet
19.2 g of salt
3 g of pepper
1 egg yolk
1 tablespoon of 5 berry pepper
Instructions
Wash the parsley in clean water, then hull it.
Peel the shallot then cut it in half.
Peel the carrots, then cut them into thick slices.
Cut the guinea fowl supremes (white) and ¼ of the loin ribs into strips.
Cut the rest of the meat into cubes.
Pour the meat into a large bowl.
Add the parsley, carrots and shallot.
Add the armagnac.
Pour in the Chassagne-Montrachet, the meat must be covered.
Cover with cling film and marinate overnight in your refrigerator.
Sort the meat the next day.
Weigh the meat, salt at 16 g per kilo for the salt and 1.5 g per kilo for the pepper.
Add 5 berry pepper
Remove the meat strips
Chop the meat into cubes with the parsley and the vegetables on the large grill.
Butter and flour your pie crust mold.
Roll out your puff pastry, I had asked my baker to do it, with a thicker part for the top.
Store the minced meat, regularly adding the meat strips, until the meat breaks.
Cover with the thickest part, solder the edges.
Pinch or pick the edges
Decorate the top of your pâté en croute.
Do not forget to make a small fireplace, to relieve your crust.
Brown with an egg yolk and a few drops of water using a brush.
Place in a hot oven at 180 ° for an hour, protect the top with aluminum if it turns brown too quickly.
Let cool well before unmolding.
This time, no jelly.
A homemade pie marinated with a large white overnight, a few days of rest in the refrigerator and finally it's time to taste it.
Preparation time: 40 minute (s)
Cooking time: 60 minute (s)
Number of people: 10
4 star rating: 1 review
What wine to drink with the paté en croûte?
My favorite wine for this Chassagne-Montrachet Blanc recipe Grape variety: Chardonnay
Temperature between 12 ° and 14 °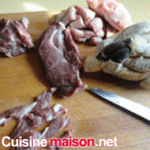 Meats
Desosse the guinea fowl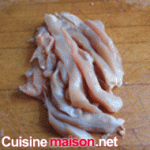 Cut into strips
Stem the parsley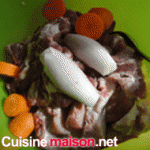 Marinate meat and vegetables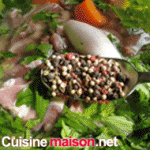 Add 5 berry pepper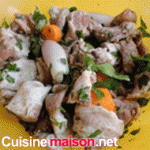 Sort the slats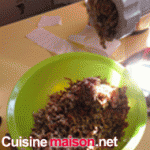 Chop the rest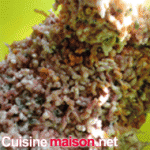 Beautiful colors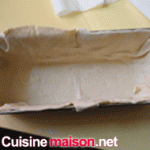 Place the dough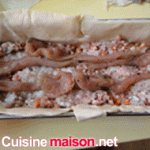 Alternate meat and strips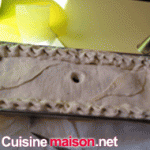 Cover the paté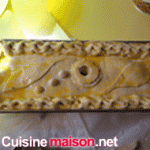 Brown with the yolk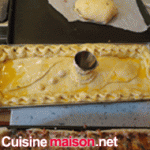 Lay the fireplace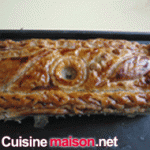 Cooked dough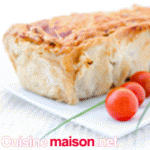 Whole paté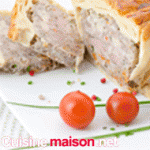 Slice of crusted dough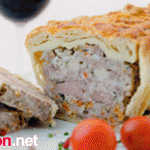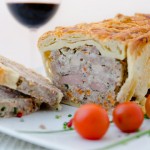 Thanks to Thibaut for these wonderful photos
Thanks to Christophe from the SPRINGAUX bakery in Pusey for his excellent puff pastry </p