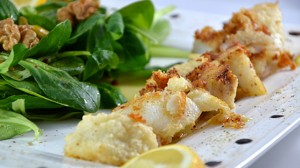 Recipe: Fried cod
Cod recipe Fried, just breaded with durum wheat flour, barely crunchy, a very soft but firm cod. Another easy recipe, found in my Sicilian book, frankly we loved it. Just a small green salad, lamb's lettuce, it has just arrived on the markets to accompany this fried cod. Another way to cook cod and it changes cod accras.
Recipe ingredients
Fried cod recipe for 4 people:
800 g salted cod
2 tablespoons of durum wheat flour
1 tablespoon of olive oil
1 pinch of salt
Instructions
Rinse the cod under the tap to get rid of the salt.
Desalt the cod for 24 hours in a large volume of cold water, change the water regularly.
Boil the cod.
Remove skin and bones.
Generously flour the fish.
Fry in a pan with very hot oil for ten minutes.
Dry the fish on paper towels before serving.
Salt and serve hot
Preparation time: 10 minutes
Cooking time: 5 minutes
Number of people: 2
4 star rating: 1 review
What wine to drink with: Fried cod recipe
My favorite wine for this recipe: Bourgueil red Grape variety: Cabernet Franc and Sauvignon
Temperature between 15 ° and 16 °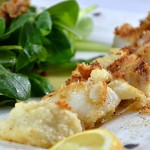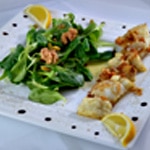 Plate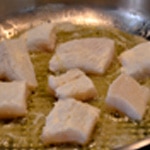 Cook on each side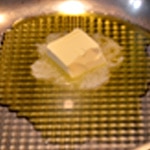 Butter and oil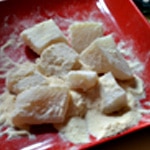 Panner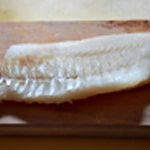 Desalted cod.