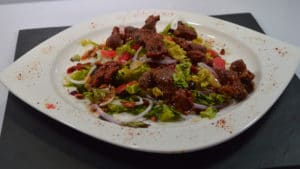 Gizzard and Red Onion Salad Recipe
I had these gizzards in my freezer, I admit that I postponed this recipe anticipating the cooking of the gizzards, well the result was there. We don't usually eat gizzards in our region and yet they are very interesting in a salad; very tasty, they remained tender. Gizzard and red onion salad a nice starter for your guests. We eat a lot of salad this summer, but the Gizzard and Red Onion Salad can be eaten all year round. Ideal for a dinner meal, you can add potatoes, if you choose a complete meal with this Gizzard and Red Onion Salad.
Gizzard and red onion salad recipe for 4 people
Ingredients :
250 g raw gizzards
1 red oak leaf salad
1 red onion
1 clove of garlic
1 tomato
1 teaspoon of toasted pine nuts
1 pinch of Espelette pepper
Instructions
Prepare the raw gizzards, put them in a saucepan, cover with water.
Cook over low heat for at least an hour.
Rinse the salad then remove the leaves there, wring out.
Peel then thinly slice the red onion.
Divide the salad between the plates.
Sprinkle the onion rings.
Add the toasted pine nuts.
Slice the gizzards.
Heat a pan with the butter, add the gizzards and leave to grill.
Deglaze with the wine and let reduce completely.
Divide the hot gizzards on the salad.
Add the hazelnut oil and vinegar.
Season generously with salt and pepper.
Sprinkle with Espelette pepper.
Preparation time: 20 minutes
Cooking time: 60 minutes
Number of people: 4
4 star rating: 1 review
What wine to drink with: Gizzard and red onion salad
My favorite wine for this recipe Red Cahors Grapes Tannat, Black Côt and Merlot
Temperature between 14 ° and 16 °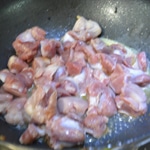 Seize the gizzards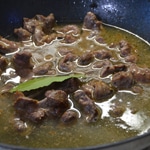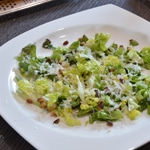 Arrange the salad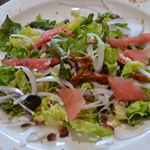 Add the red onion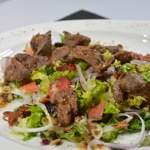 Ask the gizzards