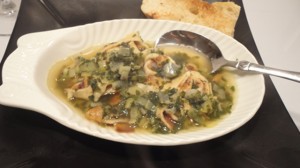 Recipe: Spicy Pancake Broth
Spicy pancake broth recipe, here is a cooking of spices for this soup with pancakes, a little originality in this soup that we consumed with pleasure. A pancake recipe unlike any other here they will be served on the occasion of a soup, the children loved it. A homemade broth with a hen, but this pancake soup can be made with chicken broth, everyone can organize themselves according to their wishes, but I wanted a hen for another recipe.
Recipe ingredients
Spicy pancake broth recipe for 4 people:
2 chicken broths
2 eggs
60 g flour
10 cl of milk
1 teaspoon ground cumin
½ teaspoon of Espelette pepper
50 g frozen or fresh chives
50 g frozen or fresh flat-leaf parsley
2 tablespoons of olive oil
1 liter of water
1 leek
Instructions
Prepare the pancake batter, eggs, sifted flour and milk.
Add ¼ of the chives and chopped parsley, cumin and Espelette pepper.
Cook the first pancake without fat and start again until all the ingredients are used up.
Roll the pancakes on themselves, cut into sections of 1 small cm.
Heat the chicken broth.
Finely slice the leeks
Add the herbs and let infuse over low heat for 15 minutes.
Throw the pancake sections into the hot broth.
Serve hot.
Preparation time: 20 minutes
Cooking time: 15 minutes
Number of people: 4
4 star rating: 1 review
What wine to drink with: Spicy pancake broth
My favorite wine for this Fitou recipe: Grenache noir grape; Syrah; Carignan
Temperature between 16 ° and 17 °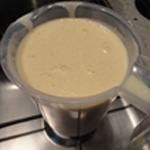 Pancake batter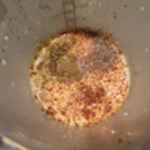 Spice up the pancakes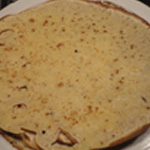 Bake the pancakes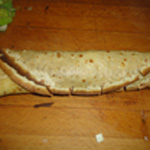 Roll the pancakes
Slice the pancakes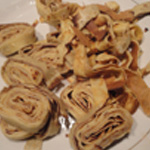 Zoom
Infuse the herbs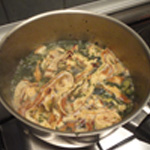 Bake with the pancakes