Recipe: Goat cheese and spinach puff pastry
Goat cheese and spinach puff pastry recipe, ideal to start a meal with friends. We served it with a small green salad. I loved these small fresh goats made in Haute Saône, and yes I love my region of Franche Comté. In addition it seems that we are going to merge with Burgundy, it could have been worse, in 841 we were already linked. So frankly nothing new. Goat cheese lends itself well to baking in the oven, it becomes runny but does not toast, it always retains its taste. I like its softness for the cool, but I also love its audacity when it is all hard and even the knife hesitates to cut it. Sometimes a small dab of raw butter becomes necessary, good just for the sweet tooth. I also like it ashy as in Indre et Loire, or pierced by a straw and touched in the heart. And to end in pyramid, you understand I am a lover of goat.
Recipe ingredients
Goat cheese and spinach puff pastry recipe for 5 people:
2 rolls of puff pastry
400 g spinach
3 fresh goats
100 gr of cream cheese
3 cloves of garlic
1 tablespoon of olive oil
½ teaspoon ground pepper
3 eggs
20 gr of chives
Instructions
Hull the fresh spinach.
Wash the spinach then pass it through the salad spinner.
Heat the oil in a pan.
Peel and then press the garlic into the oil.
Throw the spinach in the hot oil
Salt and pepper.
As soon as the spinach has released its water, stop cooking, it should still be a little crunchy.
Mix the cheeses with the eggs.
Finely chop the chives.
Crush the peppercorns.
Add to the cheese, pepper and chives.
Salt.
Cut out the imprints from your slipper molds.
Place an imprint of puff pastry in the mold.
Top with spinach.
Add the preparation to the cheese.
Cover with spinach, be careful they should not be too loaded, so as not to tear when you close them.
Separate the egg from the yolk and whites
Glue the edges with egg white.
Close weld the edges and unmold.
Repeat the operation for the other puff pastry.
Bake in a hot oven for 15 minutes at 200 °
Preparation time: 10 minutes
Cooking time: 15 minutes
Number of people: 6
4 star rating: 1 review
What wine to drink with: Goat cheese and spinach puff pastry
My favorite wine for this recipe: red Saint Nicolas de Bourgueil Grape variety Cabernet Franc and Sauvignon
Temperature between 16 ° and 17 °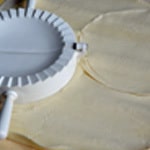 Mark the circles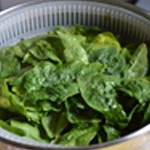 Wash the spinach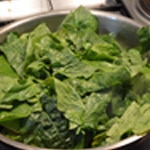 Sear the spinach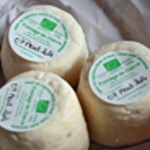 The goat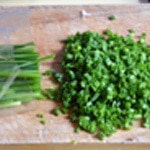 Chop the chives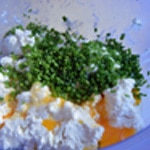 Mix the ingredients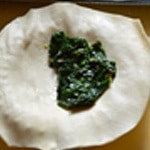 Start with spinach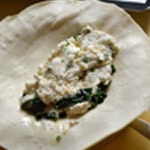 Add cheese<img src="/wp-content/uploads/2021/09/7449197772814048033.jpg" class="aligncenter"