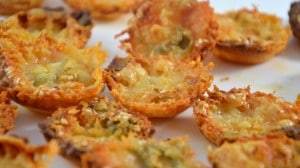 Recipe: Gorgonzola puff pastry
Gorgonzola puff pastry recipe, a cheese that leaves no one indifferent, we love it or we don't. Here is an aperitif dinner recipe, this puff pastry will be placed at the time of the cheese, your guests will devour them in no time. I have lots of aperitif ideas, more peanuts at home than homemade products. Easy aperitif, frankly a recipe ready in less than 5 minutes, it's great no, for cooking 10 short minutes, just enough time to welcome your guests and for the oven to heat up.
Recipe ingredients
Gorgonzola Puff Pastry Recipe for 20 pieces:
100 g of gorgonzola
½ puff pastry in dough or roll
1 teaspoon of white sesame
1 egg
Instructions
Preheat the oven to 200 °.
Separate the egg yolk from the white.
Roll out the puff pastry by flouring the work surface a little.
Cut out using a cookie cutter, slightly larger than your prints.
Place each impression gently in the silicone molds.
Prick the bottom of the puff pastry imprints with a fork.
Brush the puff pastry a little with the egg yolk and a drop of water.
Cut the gorgonzola into small cubes.
Place each cheese cube in the small puff pastry tarts.
Put in the hot oven, rather at the bottom of the oven.
Cook for ten minutes, watch the cooking.
Let cool, then unmold and enjoy.
Preparation time: 15 minutes
Cooking time: 10 minutes
Number of rooms: 20
4 star rating: 1 review
What wine to drink with: Gorgonzola puff pastry
My favorite wine for this recipe: Moscato d'asti Grape Muscat Blanc
Temperature between 06 ° and 08 °
Fill in the footprints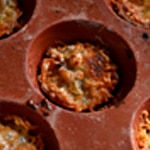 Place the cheese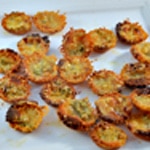 Cooked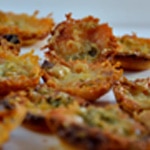 Zoom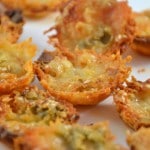 The Gorgonzolas